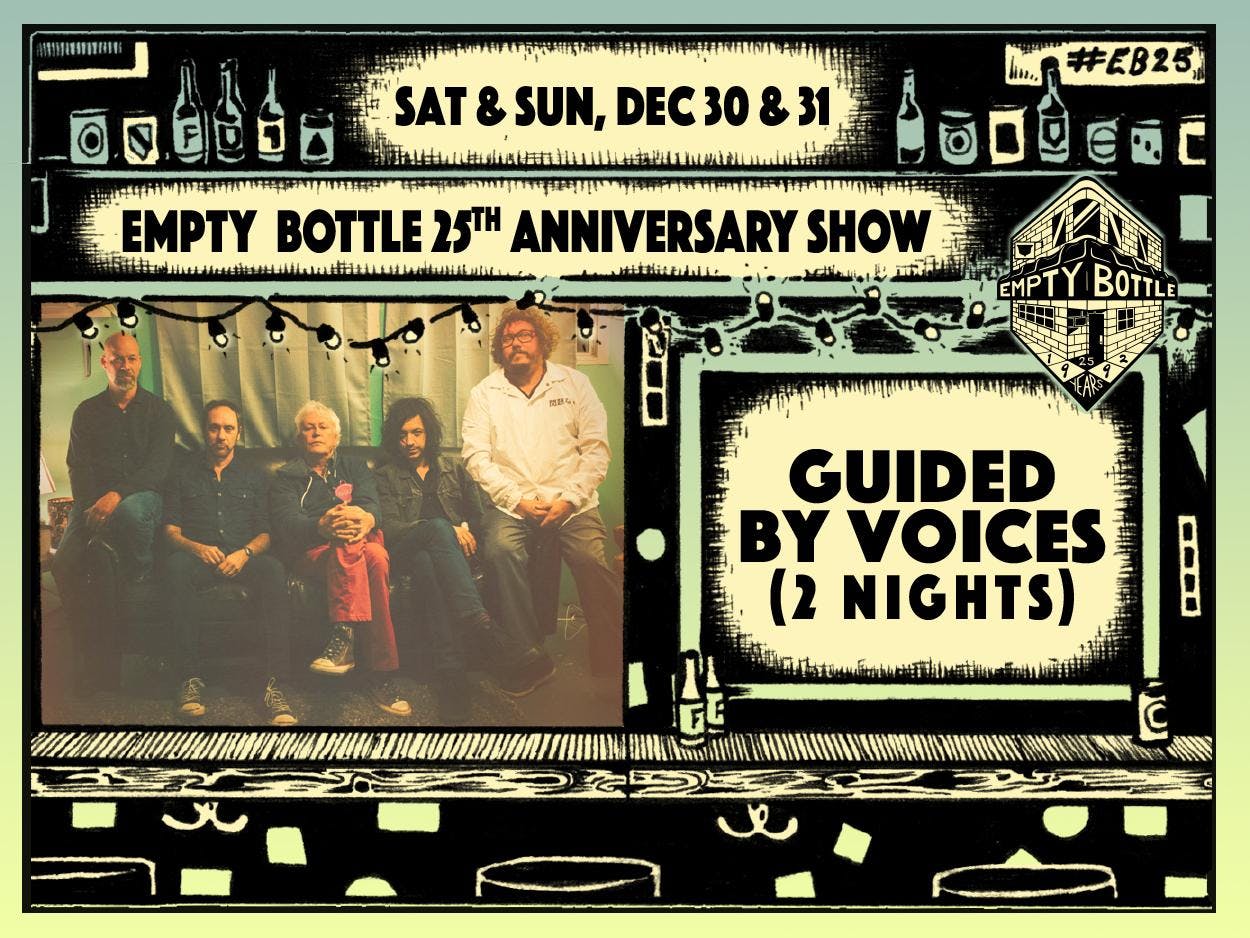 About this Event
NEW YEAR'S EVE WITH GUIDED BY VOICES!!!
Twenty-two years ago in 1994, 38-year-old school teacher Robert Pollard & his merry band recorded Bee Thousand in a Dayton, Ohio basement on a 4-track cassette recorder. This improbable rock classic became an enormously influential album; Spin and Pitchfork have called it one of the best records of the '90s, and Amazon picked Bee Thousand as #1 on their list of the 100 Greatest Indie Rock Albums Of All Time. An amazing live band with a rabid following, the Washington Post called GBV "the Grateful Dead equivalent for people who like Miller Lite instead of acid!"
Joining us to help celebrate the new year, for the first time in over 15 years, is GUIDED BY VOICES. Their first show at the Bottle since two thousand and freaking one when they played with NYC heart-throbbers, THE STROKES. GBV recently released their new album, How Do You Spell Heaven (their second this year) via Robert Pollard's Rockathon Records. Coincidentally enough, this marks GBV's 25th album. Just in time for us all to come together to celebrate our 25th year.
----------------------
The final round of #EB25 shows is upon us, & we're bringing back even more influential bands of Bottle's past. Thanks to everyone who's celebrated with us throughout 2017 -- we can't wait to close this incredible year out with a bang!
Thanks to our partners Eventbrite, Topo Chico, A.V. Club & Chicago Athletic Association for supporting our 25th Anniversary! #EBlovesyou
Coming in from out of town? Book your hotel room at Chicago Athletic Association!