Description
Food+City Food Futures Speaker Series:
Growing Local Food from Google's campus to Guam: Decentralizing the Global Food System in 320 Sq. Ft.
Food+City is excited to announce our final Food Futures speaker series event of the 2018-2019 academic year. Brad McNamara of Freight Farms will join our Director/Founder Robyn Metcalfe, food historian and food futurist, to discuss what trends and challenges are affecting indoor food production, and how his company has made their name in shipping container farming.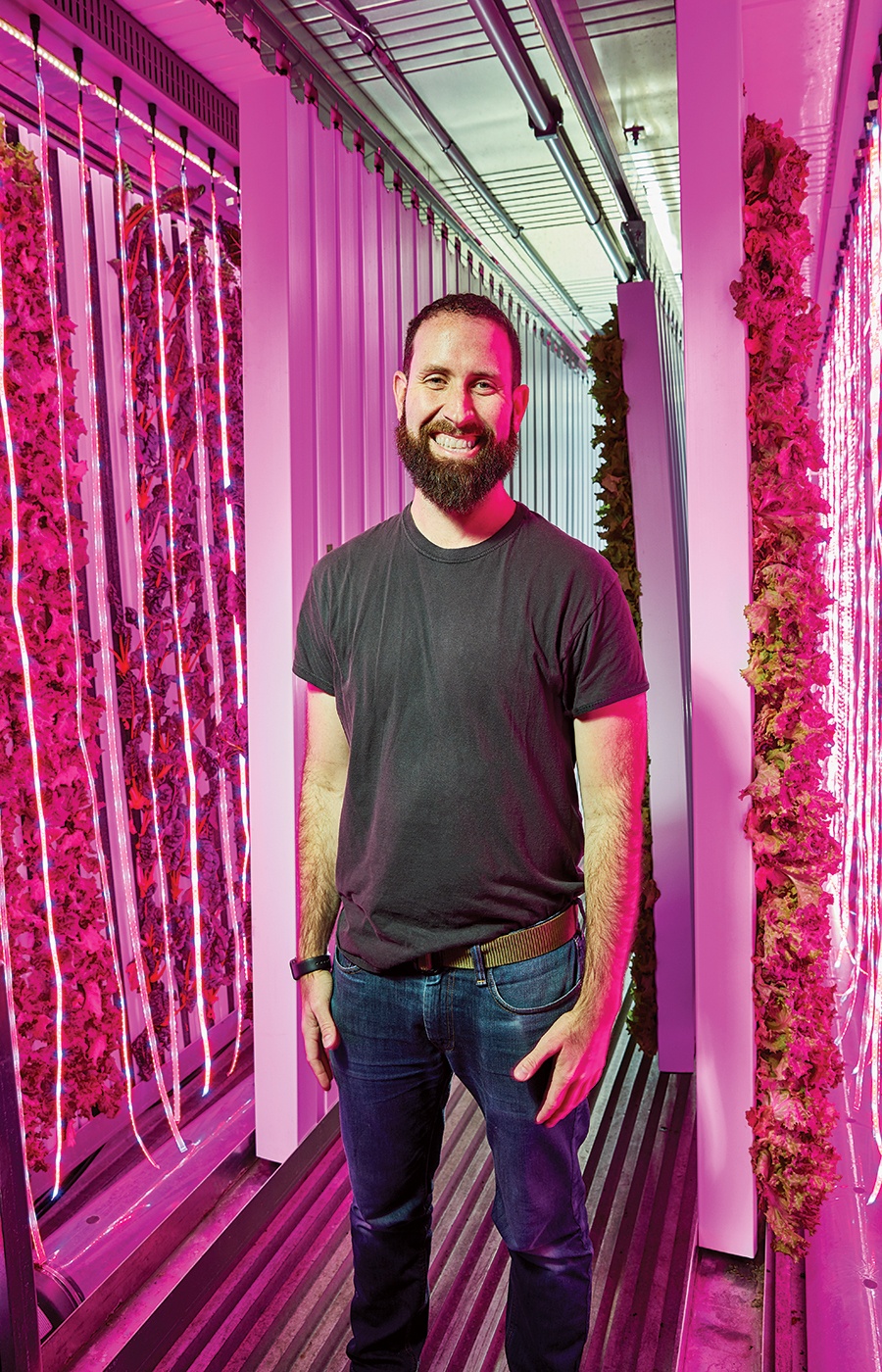 Brad McNamara
With a background in sustainability and business, Brad McNamara is the CEO and co-founder of Freight Farms, the agtech company that first established the hydroponic vertical container farming industry. Founded in 2010, Freight Farms' technology enables the year-round growth of fresh food anywhere on the globe, regardless of climate, using 95% less water than traditional agriculture. The company now has the largest network of connected farms in the world, with a diverse range of global customers including Google, Ford, Kimbal Musk's Square Roots, restaurants, schools, and independent farmers from Boston to Guam. The company's latest launch of the Greenery with integrated data platform farmhand, advances industry-wide limits of hydroponic vertical farming across yield, resource efficiency, and automation – making decentralized farming more accessible than ever before.
Brad McNamara and Jon Friedman saw a need for urban agriculture to emerge as a competitive industry in the food landscape. They began by focusing on rooftop greenhouses, but quickly realized that, to achieve their goals, they needed a modular and scalable solution. In an effort to cut down on costs and logistics, Brad and Jon began to seriously consider building their new technology inside shipping containers. Not only were containers widely available, but they would allow farms to exist in areas that couldn't support traditional methods. As a result, Freight Farms was born with the mission of building the infrastructure and technology that can allow local food to thrive.
When Brad and Jon started Freight Farms, there was no "Ag Tech" industry – they weren't even sure how to explain the concept to friends and family! Fast forward to 2019. Agriculture technology has emerged as a fast-growing industry with Freight Farms at the forefront. Not only was Freight Farms one of the first companies to emerge as an Ag Tech leader, but it was the first to build a farm inside of a shipping container, and–with the launch of the Greenery in February–the first to iterate on the original design. --from Freight Farms website
Parking options:
Platinum Parking, 2438 Guadalupe St, Austin, TX 78705 - 5 minute walk
University Co-op Parking Garage, 2214 San Antonio St, Austin, TX 78705 - 6 min walk
San Jacinto Garage, 2400 San Jacinto Blvd, Austin, TX 78705 - 10 min walk
Street parking is limited, but there are Pay to Park ($1/hr) spaces along Dean Keeton.
Tags: Thing to do in Austin, TX, Urban Ag, Urgan Agriculture, Shipping Containers, Freight Farms, Local Food, Lettuce, AgTech, Technology, Food, Seminar, Greenery
Organizer of Growing Local Food from Google's campus to Guam: Decentralizing the Global Food System in 320 Sq. Ft.
Food+City is an organization committed to inspiring supply chain innovation and big ideas for how cities across the globe are fed. Provoking fresh perspectives on the realities of how we feed cities and inspire action, Food+City spurs innovation in the food supply chain through our Food+City Startup Challenge, a variety of events, and storytelling, both online and with a semi-annual print magazine. We raise awareness of the opportunities for improvement in our food systems and support companies that will shape the future of food.