About this Event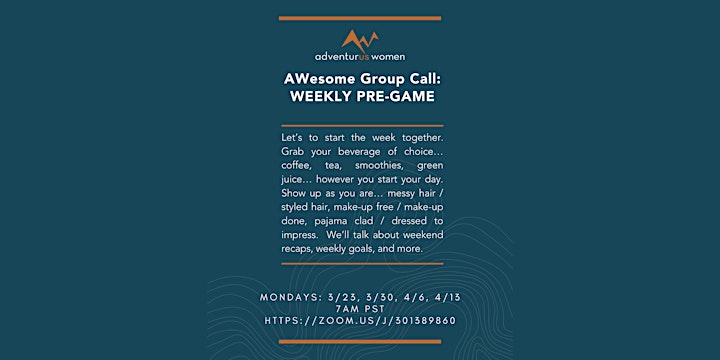 We want authentic connection in a time of social distancing and virtual experiences, so we decided to offer a group video call on week one of our lock down and connecting with each other was awesome. The purpose was solely to connect, see friendly faces, meet new faces, and have some much-needed facetime.
The group on the call agreed we should do more of them – so we ARE! Group calls with friends, family, and our community have been providing us connection, levity, support have been so helpful that we are hosting AWesome calls for the next 4 weeks on varying days and times so that you have multiple opportunities to join us.
Finding a routine is critical to getting through this… so pick an option that works for you and get it on your calendar. We can't wait to see you.