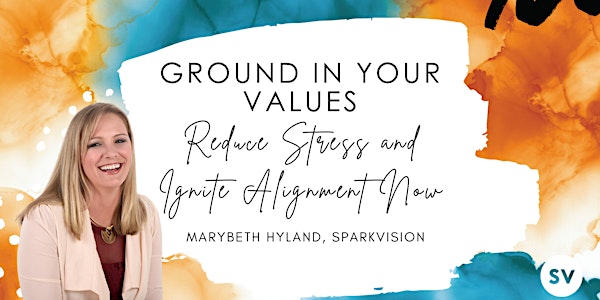 GROUND IN YOUR VALUES : Reduce Stress and Ignite Alignment Now
77% of us are reporting that we're burnt out! It's time to take control of your wellbeing + reduce your stress by grounding in your values
About this event
During this time of increased anxiety, stress, and burnout your core values can be the grounding force that eliminates those feelings of overwhelm so that you can serve yourself and those around you from a place of wellbeing and personal alignment.
Whether you realize it not, you are a walking, talking, living, loving, breathing set of values. When those values are violated you feel stressed, when they're activated you feel alive!
So when you intentionally activate your core values, incredible power, energy, and freedom become possible for you with ease and grace.
This virtual workshop will teach you how to own your personal core values and use them as a tool to stay grounded, connected and aligned during times of uncertainty so that you can start and end the day feeling filled and not drained.
Join us as we celebrate World Values day by renewing our commitment to our sense of personal wellbeing and alignment.