Description
Ξεκινάμε το πρώτο Athens Wine Lovers Meetup με ένα θέμα all-time classic:
Χειμερινά Κόκκινα του Ελληνικού Αμπελώνα

Σας πάμε ένα γύρω στην Ελλάδα μέσα από τα κόκκινα κρασιά της.
Από το Αμύνταιο στην Πελοπόννησο, στην Κεφαλλονιά, την Εύβοια, την Σαντορίνη και την Κρήτη. Θα πιούμε κρασάκια σπό γνωστές αλλά και ανερχόμενες ελληνικές ποικιλλιές, αλλά και κανα-δυο από διεθνείς: να δούμε πως ερμηνεύονται από τους Έλληνες οινοποιούς και το terroir μας. Αν είστε σχετικά καινούργιοι ή (απλώς) θέλετε να διευρύνετε την εμπειρία σας στο Ελληνικό κρασί, αυτό το meetup είναι για εσάς :-)

Την Παρασκευή, 4 Μάρτη θα συναντηθούμε για να γευτούμε και να μοιραστούμε τις ιστορίες μερικών από τα υπέροχα κόκκινα κρασιά της χώρας μας, μαζι με ωραίους συν-οινόφιλους!

Τι να περιμένετε

- χαλαρή ατμόσφαιρα. Δεν έχουμε και ούτε θέλουμε dress code. Αν είστε ολίγον σνομπ, αφήστε το καλύτερα. Δεν ταιριάζουμε.
- το κρασί μας το πίνουμε. δεν το φτύνουμε.
- θα πιούμε καλά αλλά προσιτά κρασιά (15-35 ευρω )
- θα πιούμε 3-4 γεματα ποτήριακρασί συνολικά. Καμία σχέση με κλασικές γευσιγνωσίες δηλαδη :)
- θα έχει σχετικά μεζεδάκια.
- θα μάθετε και δυο πραγματακια για το κρασί, τους παραγωγούς, τις περιοχές τους, τα σταφύλλια τους κλπ. Αλλα χωρίς δύσκολες τεχνικές λεπτομέρειες. Αυτά τα αφήνουμε για τους wine nerds.
- Είμαστε ωραίοι τύποι. Θα περάσετε καλα.

Είσοδος: 20 ευρώ
Προτιμούμε ιντερνετικές πληρωμές εδώ:
https://www.eventbrite.com/e/greek-winter-reds-tickets-21483577960

Αν δεν βολεύει, στείλτε μήνυμα. Θα τα βρούμε :)

See ya soon!

X Eleftheria
---
PARTNERS & SUPPORTERS
Big thanks to The Cube Athens for hosting us in the heart of Athens's startup ecosystem!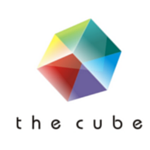 Big thanks to the team of Greece and Grapes for their support and factastic customer service!

---
ENGLISH
We kick start our very first Athens Wine Lovers Meetup with an all-time classic wine lovers theme: Winter reds...
A glass of strong, full-bodied red wine is arguably the best companion on a cold winter night; ok perhaps next to a blanket, a fireplace and a warm hug we can't really take care of the latter, but we can, at least, work on the wine.

We will take you for a red wine tour around Greece: from Amyntaio and the Peloponnese, to Kefalonia, Evia, Santorini and Crete. We will drink wines from mainstream and up-and-coming Greek grapes, but also from notable international varieties. If you are relatively new or do not know much yet about modern Greek wine, this meetup will give you a good impression of Greek reds.

Let's come together to taste, share and tell the stories of our favorite red wines. Let's hold on to the winter feeling a little longer by bringing good wines and good people together!

***What to expect***

- Informal and laid back atmosphere. No suits & no snobs please!

- We are drinking the wine, not just tasting it.

- Good wine storytelling

- 6-7 wines from Greek and international grapes paired with the appropriate finger food

See ya!!!