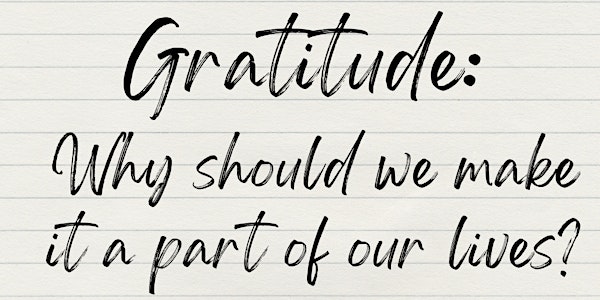 Gratitude: Why should we make it a part of our lives?
A 60-minute workshop on cultivating gratitude in everyday life and at work
About this event
Why does gratitude matter?
Why do we need to "practice" gratitude – shouldn't it be natural?
How can creating a mindset of gratitude impact your life and health?
What should you know to build a culture of gratitude at work?
Take a leap into your own gratitude practice.
Participants will have access to our Gratitude portal.
All proceeds go to Second Harvest Food Bank of Central Florida
You'll learn:
How gratitude impacts our brains and our health
Why approaching life with gratitude and appreciation isn't our first instinct and how you can work to change that
What common perceptions people have about gratitude
How organizations can develop a culture of gratitude
Practical exercises for cultivating gratitude in your own life