Event Information
Location
Middle Collegiate Church
112 2nd Ave between 6th and 7th St
New York, NY 10003
Description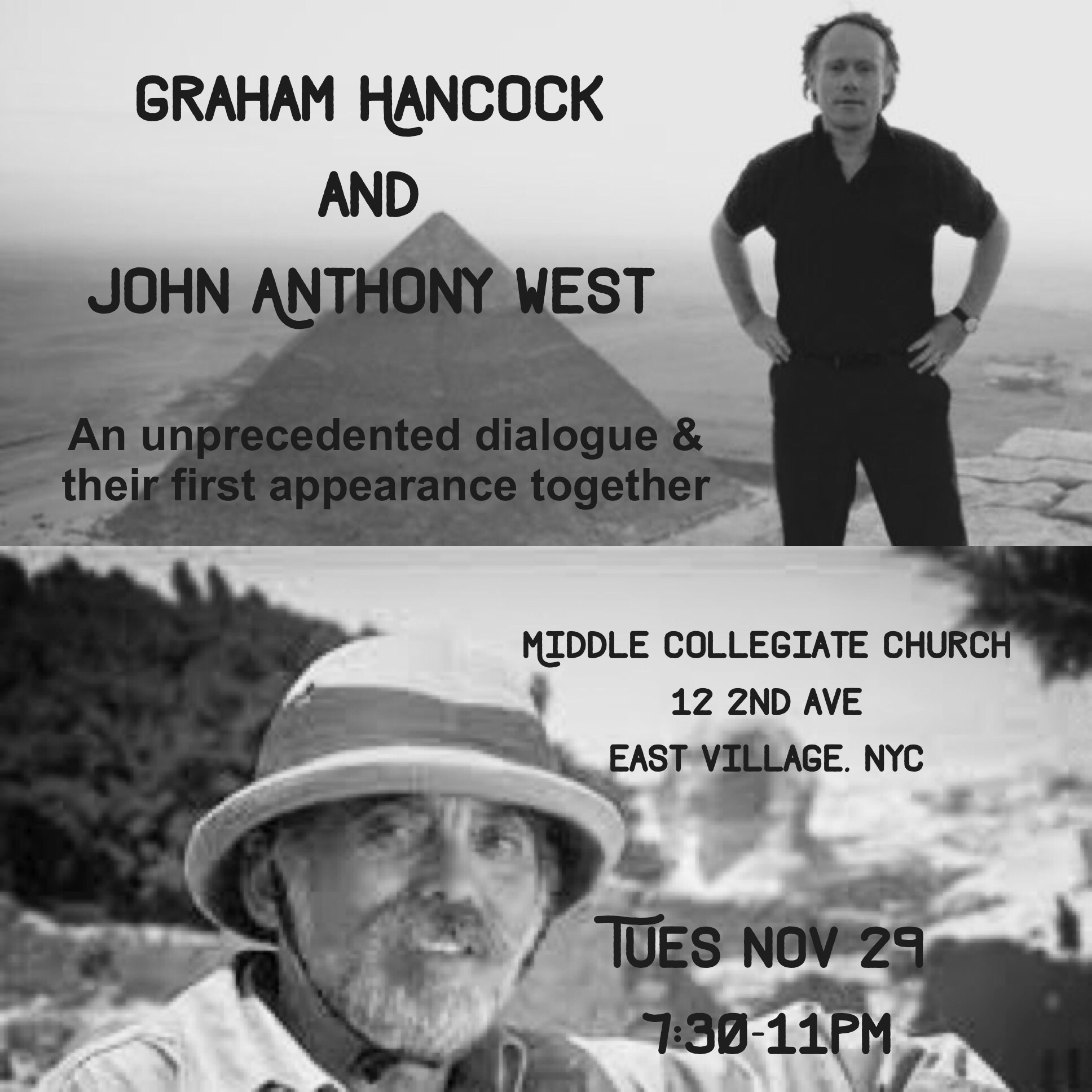 Where have we been and where are we going?
Join Joe Rogan Alum bestselling author Graham Hancock and legendary Egyptologist John Anthony West for a captivating evening of heresy and unthinkable thoughts about the origins of mankind.
Graham opens the evening with a new presentation of his research on the earth's lost civilization. Then, the two ancient civilization luminaries will take the stage together for a lively dialogue and audience Q&A, covering subjects ranging from the mysteries of the Sphinx to the transformative power of psychedelics, the lost wisdom of the magi, and the lost souls of 21st century political and corporate leaders.
*This is the first time ever that Graham Hancock and John Anthony West have participated in a public conversation together.
Date and time
Location
Middle Collegiate Church
112 2nd Ave between 6th and 7th St
New York, NY 10003