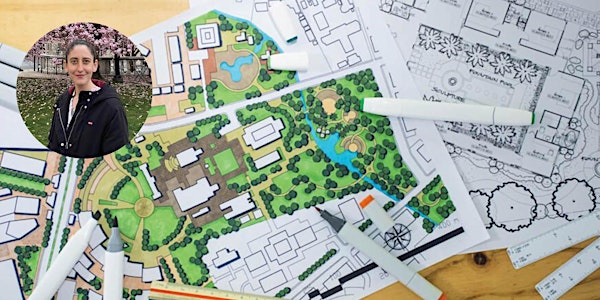 'Governing Green': A Toolkit for Equitable Green Infrastructure, 2nd date
Discover Governing Green, an experiential toolkit that immerses users in three true-to-life green infrastructure journeys.
About this event
DUE TO POPULAR DEMAND, a 3rd date has been added. If you are unable to register for this event, please go here to register for the Feb 8 event.
Led by creator Amanda Phillips de Lucas, PhD, this workshop will explore the motivation behind Governing Green and how it can help city agencies, nonprofit institutions, and community advocates achieve more equitable green infrastructure governance.
The immersive toolkit allows users to choose a green infrastructure project, step into the role of a stakeholder, make decisions, and reflect on their decision-making process. Stakeholder groups include city agencies, nonprofits, and community advocates; featured projects look at vacant lot restoration, Complete Streets, and green alleyways. Scenarios in Governing Green were distilled from dozens of interviews with city officials, nonprofit representatives, and community leaders in six US cities.
During the workshop, Phillips de Lucas will teach participants how to use Governing Green, and walk them through its prioritization rubric, a standalone tool that can be applied to other green infrastructure or sustainability projects. This will be an intimate workshop with ample time for conversation and Q&A.
Funding for Governing Green was made possible by a grant from The JPB Foundation.