Description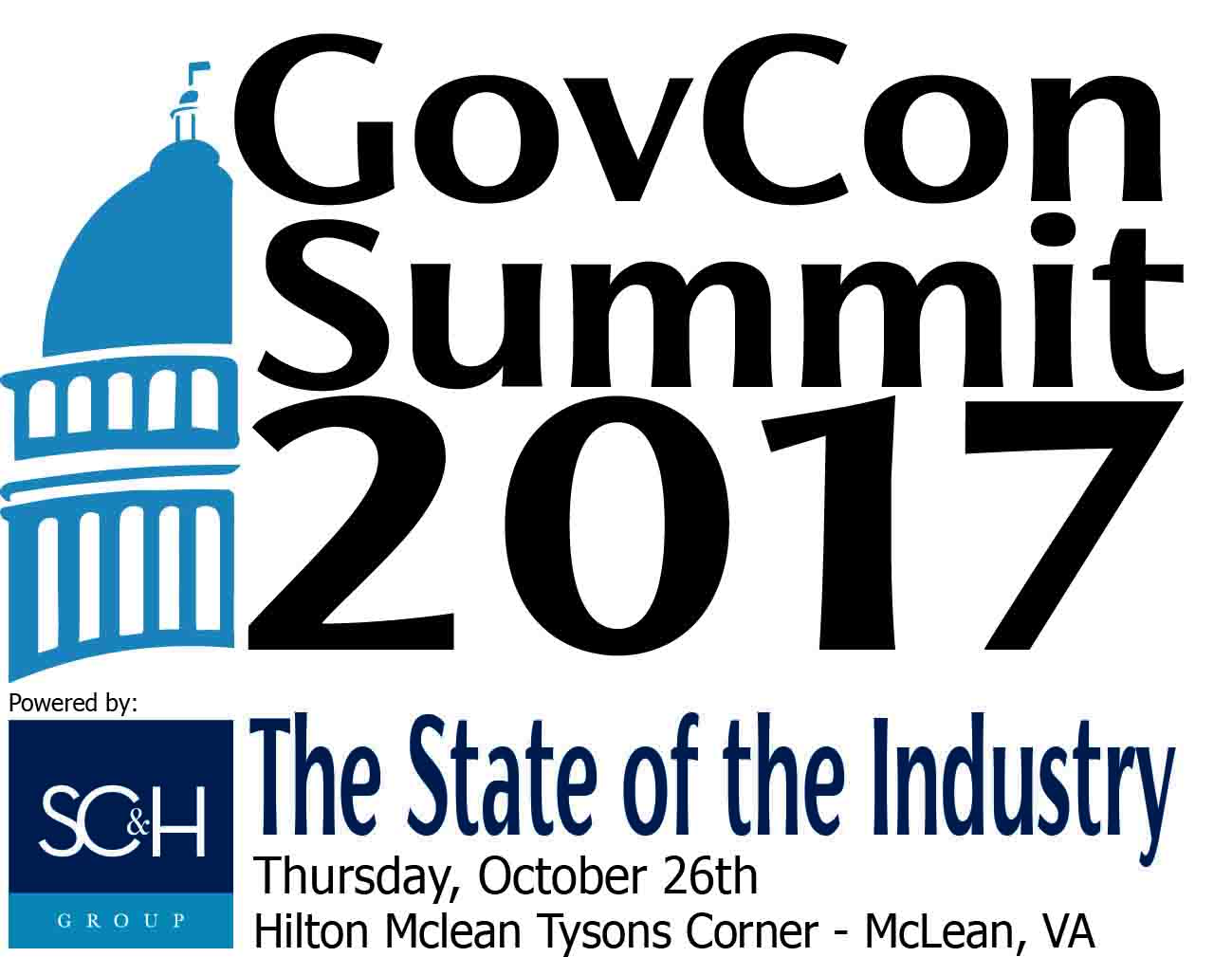 The GovCon Summit Mission:
The government contracting environment is constantly evolving, therefore it is mission critical to maintain a network and obtain insights to keep up with the changes. The 2017 GovCon Summit brings together government contracting industry leaders to gain further insights into industry changes from some of the most powerful industry icons. Through the expertise of our speakers and panelists, attendees will be educated on timely issues facing the industry to keep abreast of the state of the market, and gain insights to apply to their businesses to stay ahead of the competition, all the while networking among industry peers.
Event Highlights:
Registration begins at 11am with lunch at noon
Lunchtime - Keynote Address by Dr. Jerry McGinn, Principal Deputy Director at Office of the Secretary of Defense
Followed by 3 lively afternoon sessions:
Economic Overview: M&A and the Capital Markets
Political Outlook and Its Impact on Business: Legislative Update and Tax Reform
The Future of Government Contracting led by industry experts from the federal and public sector discussing the future of government contracting.
The event will conclude in the early evening with the recogniztion of some of the leading Government Contracting Companies in a High-energy network awards celebration
Registration Information:
**Tables are for the conference portion.
** There are booth opportunities available, please reach out to Heather Louise Finch hlf@hlfinch.com to inquire.
Please visit www.govconsummit.com to learn more about the event and to checkout our lineup of speakers.

WHAT IS RECOGNIZE DC:
RecognizeDC is not your average awards program: Our formula is to drive mentorship, ignite collaboration & celebrate the movers and shakers of Greater Washington, DC. We are, RecognizeDC.
ABOUT THE PROGRAM:
The GovCon Summit – RecognizeDC Celebration is the premiere fall awards program that recognizes 40 government contracting companies and their contributions to the local economy and the marketplace, as well as their impact, innovation, vision, and focus on veterans. Government contracting is the leading industry for the DMV. The program's goal is to recognize the meritorious virtues of government contracting companies striving for excellence in their communities through mentorship, economic growth, passion for country in this intricate and ambitious industry.
Apply today:
https://www.govconsummit.com/recognizedc-celebration
This event is open to everyone. If you are a federal employee or a student please email Heather Louise at hlf@hlfinch.com before purchasing a ticket. If you are a federal employee, this event is free for you. Please email Heather Louise Finch at the email mentioned above.