Description
****NOTE: This event registration page is for members of Construction Specifications Canada and their guests. To register through Hamilton Burlington Society of Architects, please visit the HBSA registration page.***
Hamilton / Niagara Chapter of Construction Specifications Canada and The Hamilton Burlington Society of Architects present the first in a series of jointly sponsored Design + Construction Industry events:
GOT WOOD?
Join us for an evening of networking and interactive presentations highlighting design and construction practices using engineered wood products, mass timber panel systems.
DATE | Wednesday October 24th 2018 5:30 – 9:00 PM

LOCATION | Shawn & Ed Brewing Co. 65 Hatt Street Dundas, ON. http://lagershed.com/

DOOR OPEN | 5:30 PM
TICKETS | $25 ticket price includes one complimentary drink, light snacks will also be served

PRESENTATION SCHEDULE:


6:00 - 6:45 PM – Current Wood Building Projects in Ontario by Jack Keays MSc (Fire Safety Engineering), P.Eng, Principal , Canada - Vortex Fire Consulting Inc.

In this presentation Jack Keays, Principal, Canada - Vortex Fire Consulting Inc. will speak about current wood projects including the recently approved eight storey wood building at 77 Wade Avenue, Toronto, the restoration of a wood building in Cambridge, and mass timber and wood design considerations for Designers and Specifiers.

Jack Keays is an accomplished fire safety engineer and building code consultant with over 10 years experience in Canada, Singapore and the Middle East. He is a professional engineer with a Master of Science in Fire Safety Engineering from the University of Ulster Northern Ireland.


6:45 - 7:30 PM - Extending the Lifecycle of Wood Buildings Through Design, Coating and Maintenance Planning by Sjoerd Bos - Managing Director, Sansin Corporation.

In this presentation Sjoerd, Managing Director at Sansin will review design decisions that lead to maximum durability when using wood, discuss the role of coatings to combat the most common weathering and biological decay factors and show project examples where design and coatings come together to maximize wood's performance.

Sjoerd Bos is the Managing Director at the Sansin Corporation. The Sansin Corporation is the global leader in environmentally-friendly wood protection. Since 1986, we've been focused on creating the best performing, most beautiful water-borne wood finishes in the world. Our innovative research and development program has made us the leader in developing environmentally-friendly alternatives to traditional wood coatings and preservatives.


7:30 - 8:15 PM - The Bill Fisch Forest Stewardship Education Centre: Canada's First Seven Petal Living Building Challenge Project presented by Craig Applegath DIALOG Principal and Project Architect and Daria Khachi DIALOG Principal and Structural Engineer.

In this presentation, Craig the Project Lead Architect, and Daria the Project Lead Structural Engineer, will talk about some of the important design strategies as well as the important challenges that DIALOG faced in designing a Seven Petal Living Building. This building is also a mass timber building using a combination of glulam and CLT structural systems to provide for structural, roof and wall systems. Daria will explore some of the key issues related to designing a mass timber building.

Craig Applegath OAA AIA FRAIC LEED® AP BD+C DIALOG Principal is the founding principal of DIALOG's Toronto Studio, and a passionate architect who believes in the power of built form to meaningfully improve the wellbeing of communities and the environment they are part of.

Daria Khachi P.Eng. DIALOG Principal is a structural engineer proficient in the design of all types of structures, and particularly passionate in designing with timber. He is often called upon to share his experiences with audiences keen to understand how structural systems can contribute to realizing sustainable projects.


8:15 - 9:00 PM – Mass Timber Industry Update by Dominique Briand CEO of Structure Fusion

In this Presentation by Dominique Briand CEO of Structure Fusion will discuss the mass timber market structure growth, new technologies. Dominique share his vision of the current status of the Mass Timber Industry and its future.

A construction enthusiast, Dominique Briand, mechanical and robotics engineer, founded in 2007 Charpentes Montmorency, specialized in high-end wooden homes construction. With his team, he produced many residential buildings and several commercial ones tailored his customers' needs all across Quebec. In 2011 he sold the company and founded Massif Technologies, specialized in timber engineering services, especially for the expanding non-residential market. With his team, he directed several projects combining wood with other materials. In 2013, Canam acquired two-thirds of the company's assets to create Structure Fusion and thus meeting customer demands by filling the product offering. Dominique is CEO of Structure Fusion.
This event is generously sponsored by:





This event is a joint venture of: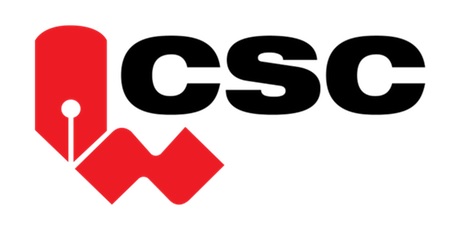 HAMILTON / NIAGARA CHAPTER