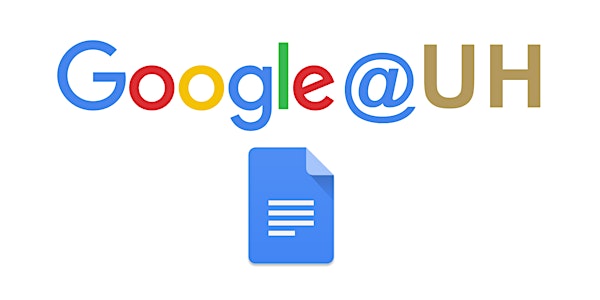 Google Docs Challenge (Spring 2019)
By Educational Media Center
Date and time
Wednesday, February 27, 2019 · 1:30 - 3pm HST
Location
Leeward Community College, room LC 108A
Description
Outcome
Create, share, and collaborate on a Google Document.
Introduction
Google Docs is Google's web-based office productivity suite, a part of the Google Drive app which is an online, cloud-based repository for your files. Google Documents (of the Google Docs suite) is similar to MS Word; however, the documents live online instead of on your computer's hard drive. The benefit of that is you will always have access to your files, never have to attach files or keep track of versions, and you can share and collaborate on documents online. There are a lot more features and tools like suggested edits, chat, Explore tool, and more, to check out in this session.
Workshop Objectives
Create a new Google Document.
Share the Google Document.
Collaborate on the Google Document using the tools and features in Google Documents, including adding a hyperlink to an outside website/resource.
Identify why it would be helpful to use Google Docs.
You can earn the "Google Docs Challenge Finisher" badge of achievement if you successfully complete the workshop's objectives.
More Information
Please bring your own laptop. While you can use Google Docs on mobile devices, some features may not be accessible.
Note to TEP participants: This session was already included in your program.
Note: This workshop is part of the Learning with Technology for Teaching > Starter Instructional Technologies workshop series. For more information about the "Google Docs Challenge" workshop, please visit: http://blogs.leeward.hawaii.edu/teach/google-docs-challenge/.