Description
Learn Google Analytics
Lots of businesses across the UK fail to check their Analytics on a regular basis. Eventually when they do, they can feel like they're looking into an unknown and confusing world of numbers and graphs.
We're changing that by training businesses to understand and get to grips with what Google Analytics has to offer. Start turning your website hits into qualified new customers.
Join us on 1st June to participate in an insightful 4 hour training course with one of the UK's leading experts in this field.


What Attendees Learn
✓ What's available from Analytics
✓ Improve based on data
✓ Automate reporting
Speaker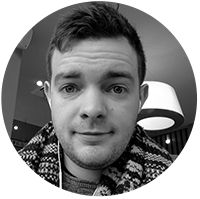 Nick has been working both as a consultant, trainer and expert in Analytics since 2007. Working with over 350 brands through this time, there's no question or problem he's unable to help with.

Timings
Training Seminar: 10:00 – 14:00
1 to 1 / Q&A: 14:00 – 15:00

Pricing (Per Person)
Standard: £175*
2+ People: £130*
2 Courses: £260*
3 Courses: £360*
*all prices are exclusive of VAT

Other Courses
1st June Google Analytics - More Info
8th June AdWords (PPC) - More Info

Other Info
Includes tea / coffee, notepads, pens, snacks and a smile.
You are welcome to bring a laptop for some hands-on support at the end.
Huckletree, 18 Finsbury Square, Central London, EC2A 1AH, United Kingdom

Previous Attendees, "Excellent"
Therefore, it's not surprise that we've had a complete mix of attendees, from business owners wanting to get a grasp on advertising, to marketing managers looking to manage this internally.
87% Excellent, 13% Great – As voted by past attendees on TrustPilot
Read more reviews: https://uk.trustpilot.com/review/digitalworkshop.io

Digital Workshop is the training arm of Spec (Spec Digital Ltd.). SEO & PPC Consultancy: Propel your business with insightful digital consultancy.