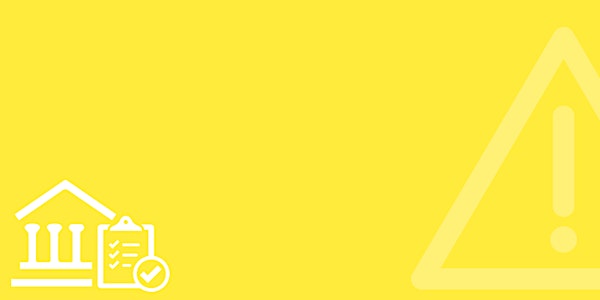 Good Documentation Practices
How To Do Good Documentation Practices
About this event
Date: Aug 15, 2022.
Time: 1 PM EST
Duration: 75 Minutes
Level: Intermediate to Advanced
Code: OFF20
Group Packages: Please contact ben@complyrules.com
Description:
Documentation is fundamental to adequately demonstrating that GMP and GCP compliance was employed during product development and commercialization. Documentation needs to meet certain requirements to ensure data validity, product quality and product safety. If these records are poorly prepared or completed, then the clinical data obtained may not be adequately verified or relied upon by the regulatory agency to issue and approval and the manufacture or quality of a product can be negatively impacted. Therefore, it is imperative that Good Documentation Practices be followed throughout the process to ensure that regulatory requirements are met. The standard of documentation within a company can directly impact the level of success in achieving approval of drugs and manufacturing quality products that are safe.
Course Objective
What are the mandatory document requirements
Which documents are critical to the regulatory agencies
How should GDP be employed by the company
Documents to which GDP applies
Decisions to be made in setting up the company GDP
Areas to be contained within the company's GDP policy/training
Vice Presidents, Directors, & Managers of GMP & GCP areas
Employees involved in any area covered by GMP or GCP
Audit and Compliance Personnel / Risk Managers
All companies that are required to follow GMP or GCP in their business practices
How to properly write, manage, and correct documents
What are the principles of GDP
Defining the company policy and procedure for each relevant element of GDP
Managing attachments and printouts to originally created documents
Course Outline
Additional service: (Personalized session)
We also do various similar customized events for our clients and it is specially tailored as per the client's requirement. We arrange calls between clients and our course instructors to better understand the training requirement and accordingly a training program is designed. The course duration ranges between 90 Mins and 12 hours. Most 6 hours and 12 hours of classes are split into 2 to 3 days considering customer convenience.
We have 500+ consultants who are associated with us and each have their own specialization example GxP, GMP,GLP, 21 CFR, Computer system validation, FDA Audit & Inspection, Bioassays, Design Control, Data Integrity, FDA regulation, Clinical compliance, and almost everything that falls under Risk, Quality and Compliance arena in the Life Science industry.
If you think that your team needs some kind of boost, update or refresher in Risk management and Regulatory compliance then let me know and we can design a highly cost efficient program for you.