Description
Bootstrapping and running a side hustle is hard. Doing it successfully is even harder. You have to deal with limited time, competitive threats, and keeping your head above water - all on a shoestring budget.
The Gold Laces Conference is a conference for bootstrappers and side hustlers as well as those looking to make the leap. At Gold Laces, you'll learn how to:
protect yourself and your idea

validate and refine your business proposition
maximize the return on your time investments

get and retain profitable customers

make sure that every last dollar goes as far as it can

position yourself for investment (if that's something you want to do)
Agenda:
10am: Welcome
10:15: What and what not to do to legally protect your side business, by Lindsey Mignano, Neda Shapourian, and Teela Smith
10:45: Keeping burn low - identify and track expenses to get every last tax deduction, by May Roen
11:15: Using your side project to improve your day job, by Chris Liu
11:45: Help with your hustle: how to use third party services to work while you're at work, by Sachin Agarwal
12:15pm: How venture capital can waste your time and kill your business, by Elliott Adams

12:45: Lunch Break (45 minutes)

1:30: Acquiring customers and clients the easy way, by Laura Nelson
2:00: How I Did It: From idea to traction with no sugar coating, by Margot Schmorak
2:30: Lessons from the Trenches: Building and Exiting Three Bootstrapped Companies, by Samir Said
3:30: Art of the Hustle: Case Studies from Three Companies, by Lloyed Lobo
3:30: Side Hustles, the Long Path to Success, by Elizabeth Yin
4:15: End of conference
Speaker bios: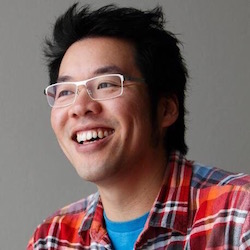 Chris is an Interaction Designer at Mercedes Benz R&D North America designing advanced user interactions for future Mercedes Benz passenger car lines. Chris has also worked at Amazon, A9.com, Sage Software, and IMVU. Recently, Chris started working on his own side projects as a way to explore his other interests and apply his knowledge and creative skills in different ways. Today, Chris advocates in favor of using side projects to sharpen your knowledge and diversify your skill set.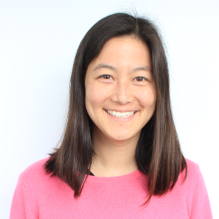 Elizabeth Yin is a Partner at 500 STartups and runs their Mountain View accelerator program. Before 500, Elizabeth started an adtech company called LaunchBit (500 Accelerator Batch 2 at 500), which was acquired in 2014. Elizabeth loves hippos.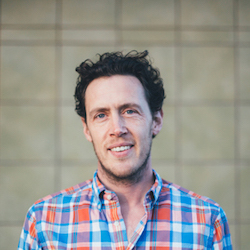 Elliott Adams has worked in academia, government, and tech. Adams was the CTO of CD Baby leading up to its acquisition for $22m in 2008, and then served in the State of Louisiana's Department of Economic Development after Hurricane Katrina. Formerly an Assistant Professor of Entrepreneurship at Loyola University New Orleans, Adams is currently a faculty member at Hult International Business School's San Francisco campus, focusing on media studies, social innovation, and online business models. He's the Director of Startup Next in San Francisco, a Techstars program.
Laura Nelson, Head of Marketing at Broadly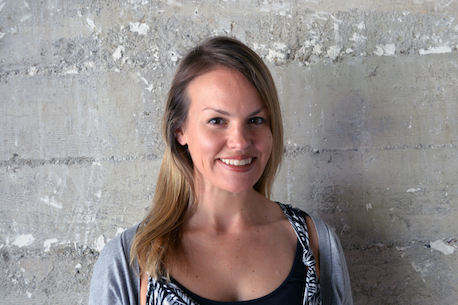 Laura Nelson is a full-time marketer and consults with businesses and individuals on strategy, marketing, and communications projects on the side. She would ski every week of the year, if possible, but equally enjoys summer days at Lake Tahoe and in northern Michigan, international travel, trail races, and great non-fiction. Nelson earned a BFA, Fine Art, and a Minor in History from Carnegie Mellon University, and later completed an MBA at the University of Michigan.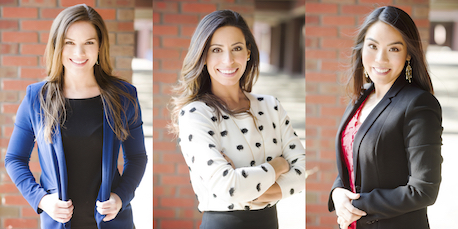 Lindsey, Neda, and Teela are the principals at Smith Shapourian Miganano LLP. Smith Shapourian Mignano LLP is a women and minority owned and operated business law firm supporting emerging companies and small businesses with their formation, compliance, and litigation needs.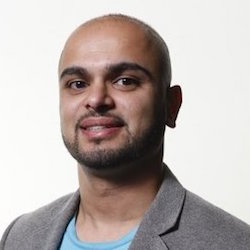 Lloyed Lobo runs sales, marketing and customer success at Speakeasy.co, a startup backed by Bessemer Ventures and Salesforce Ventures that helps sales teams close more business. He is also co-founder of TractionConf.io and a partner at Boast Capital.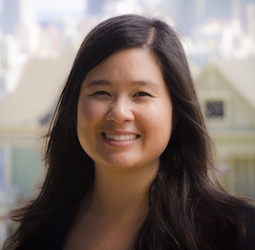 Margot Schmorak is the founder of Hostfully, a platform that provides a full online hospitality platform for alternative accomodation hosts. Margot is an avid host and world traveler, so much so that her first son was on 30 flights before his first birthday. Margot has led marketing, sales, product, and strategy teams at Apple, Coveroo and ServiceSource. Her most recent position before Hostfully was at ServiceSource (NASDAQ: SREV) where she began as a manager in Solution Marketing, then led Strategy for Global Sales and finally advanced to Vice President of Marketing and Strategy for the company's $200M business unit. At Apple, she project managed the launch of the first iPhone Developer Program and SDK in 2008. Margot has a BA in Economics from Vassar College, and an MBA from the Ross School of Business (Michigan).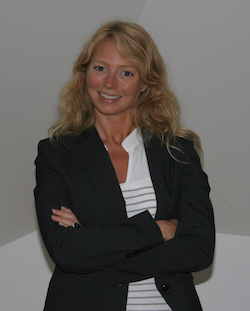 May Roen is Vice President of Finance at Escalon. She specializes in Start-up finance, business operations- and business analysis. Extensive experience in international work. May joined Escalon summer 2014, after running a consultancy practice working with incubators and startups. May has run finance operations for more than 35 companies, varying from self-funded to Series B, from 0 employees to 60, mostly for North America based (Bay Area) companies, as well as Europe, Asia, South America and the Middle East. She is enthusiastic, analytical and innovative, with a broad education in finance, management, technical and design. May has an MBA in Management Financial Control.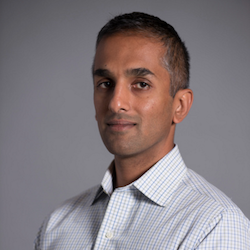 Sachin Agarwal is the founder of Braid, a simple project management and team collaboration tool built inside Gmail and Google Calendar. He previously was a Director of Product Management at Oracle and a Strategic Marketing Specialist at SAP.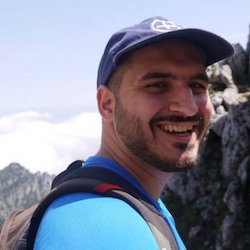 Samir has grown a total of five bootstrapped companies (3 acquired, 1 failed, 1 running & profitable), each time in a different role: Founder, Product Manager, Sales VP and Investor. The acquisitions ranged from $1.5M to $60M. He is currently building SalesFuel, a lead-list building service for B2B companies and is an active investor in the public markets.

FAQs
What are my transport/parking options getting to the event?
BART to 19th Street will get you right there. There are public and private parking lots within walking distance.
Is there a code of conduct?
You betcha. Gold Laces Conference abides by the Ada Initiative's standard language: http://confcodeofconduct.com/