Description
Kubernetes becomes the latest sophisticated solution in the modern world of cloud-native infrastructure and container technology these days. Check out how stakeholders in the Indonesian technology landscape harness Kubernetes to automate their services and applications. This event titled GO-TALK: Transforming Modern Infrastructure with Kubernetes will present experts to talk about Kubernetes from different perspectives.
The speakers are:
Shani Hadiyanto (BI Analyst of GO-JEK)

Ibnu Yahya (Software Architect of Biznet Gio Cloud)

Utian Ayuba (Director of Btech)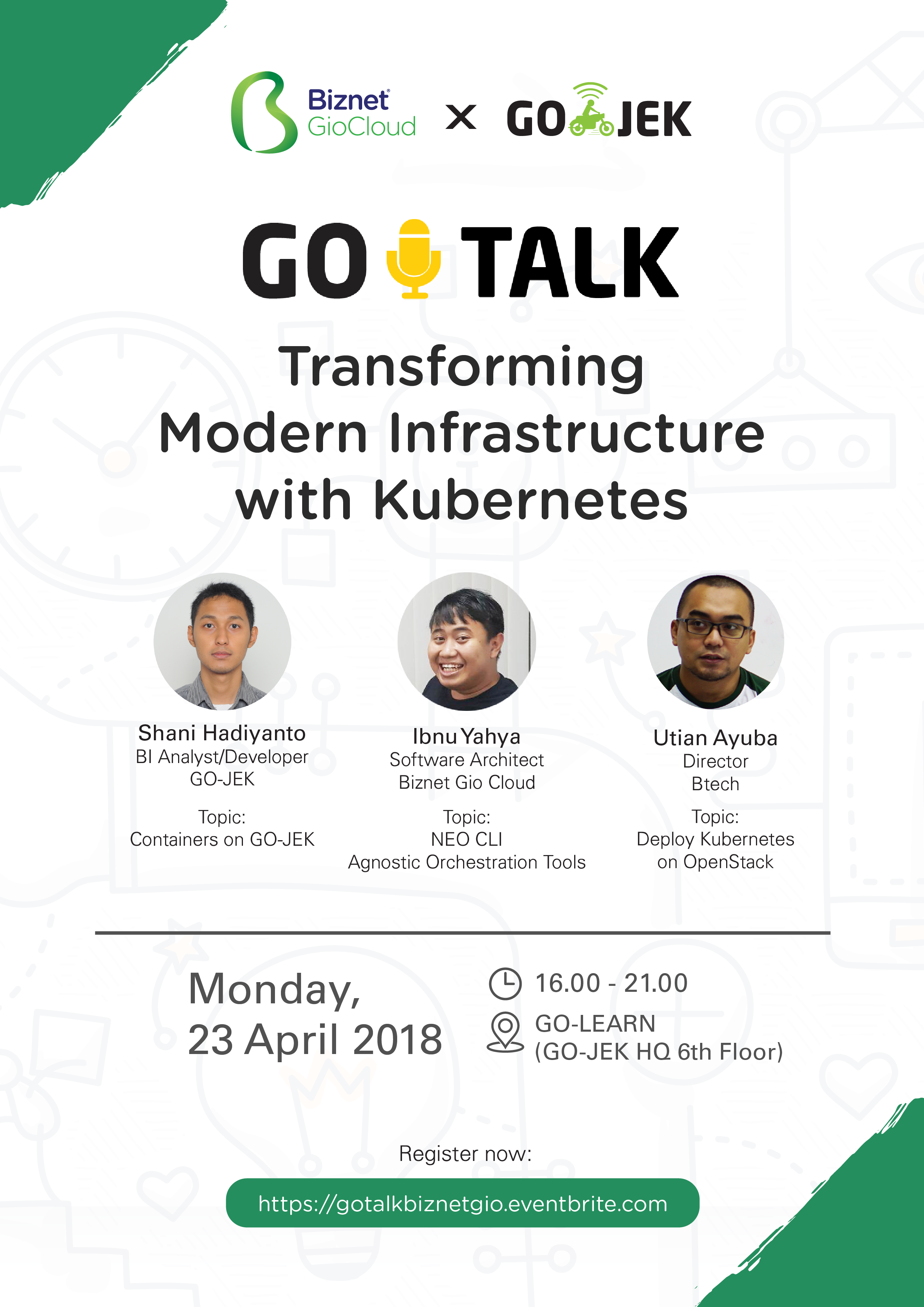 Mark your calendar, you can also bring your colleagues and get each of you registered.