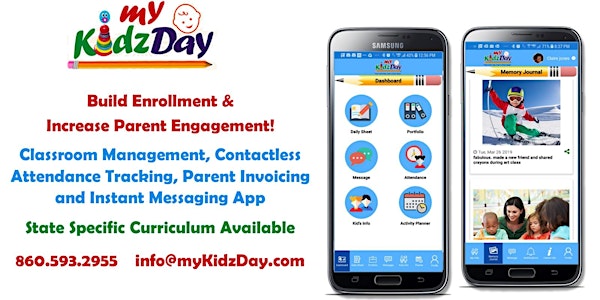 Go Paperless & Build Enrollment using Center Management Software!
You will learn how to use myKidzDay app to effectively communicate with parents, track attendance, CACFP meal count and manage your center!
About this event
Want to build enrollment and "wow" your prospects?
Wish you could save money by eliminating paper/printing costs?
Would your customers love you more if you deliver daily reports, pictures, reminders, newsletters directly to their smart phones?
If you answered yes to any of these questions, you should attend this webinar to learn about mobile technology which will help you Enhance Parent Communication, Build Enrollment, and Go Paperless!
Limited Seat Available!Questions? Call 860.593.2955 or email info@mykidzday.com