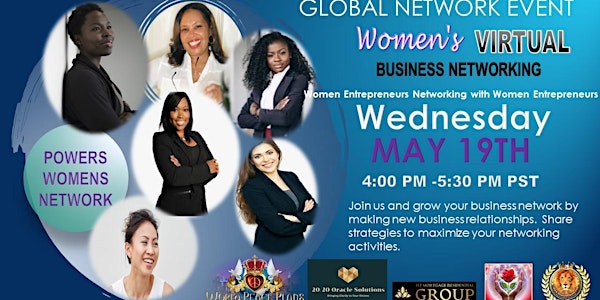 GLOBAL NETWORK EVENT
This is the time to hear how we can expand our products and services across the water to Africa.
About this event
This is an opportunity to explore more ways of getting your product and services expanded across the water. POWERS WOMENS NETWORK is going Global and you are invited to take the journey with us.
We will be inviting women who are serious about their business and provide this opportunity through our membership. We are connecting with women in the Motherland to identify opportunities from women entrepreneurs here.
Come to the networking event and join the conversation.
If you would like to present your product or services $75.00 for non-members
If you would like to Sponsor and have your Logo displayed $175.00