Global CEO Program (KACCOC/HanYang Univ.)

Monday, July 3, 2017 at 6:00 PM

-

Friday, July 28, 2017 at 9:30 PM (PDT)
Event Details
체계적이고 압축적인 최고경영자 과정
최고 수준의 강사진과 강의내용
전문적이고 현실적인 첨단 경영이론 및 경영 기법 전달
---
교육기간: 2017. 7/3(월)-7/28(금) 저녁 6:00-9:30 (월-금 4주 코스, 교재 및 저녁식사 제공)
장소: La Quinta Hotel
         3 Centerpointe Dr, La Palma, CA 90623
등록기간: 2017. 4/10(월)-6/23(금)
모집인원: 40명 (40명 접수가 끝난 다음에는 대기자 명단에 등록됩니다.)
자격요건: 현 공,사기업의 최고경영자 및 임원, 전문인
문의 및 접수처: OC 한인상공회의소
              Tel. 714.638.1440
              Email: info@kaccoc.com
수강비: $3,000 www.ocgceo.org
웹사이트: www.ocgceo.org
---
*교수진 및 강의내용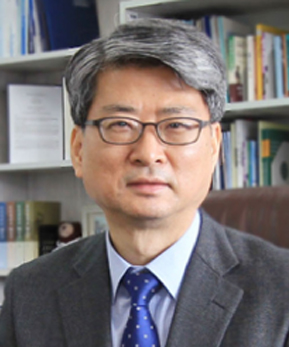 박광호 경상대학장 및 기업경영대학원장
한양대학교 경영학과 졸업
University of Iowa 대학원 경영학석사(MBA)
University of Iowa 대학원 경영학박사
삼성SDS AI팀장/SW연구팀장 역임
이노비즈협회 자문위원
한양대학교 저명강의교수상 수상
강의주제: 4차산업혁명시대의 기업가정신과 가치전략
D1: 4차산업혁명시대의 기업가정신
D2: 판세를 읽어라: 전략적 다이내믹스 분석
D3: 판을 짜고 누려라: 가치창조 및 가치전유 전략
D4: 연결로 판을 키워라: 경험기반 가치전략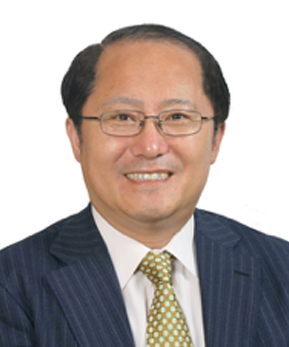 전상길 교수
고려대학교 경영학과 졸업
고려대학교 대학원 경영학과 졸업(석사)
고려대학교 대학원 경영학과 졸업(박사)
SK Telecom 선임연구원(전략기획실)
캐나다 University of Victoria 경영대학 초빙교수 및 방문교수
대통령 국정과제 평가위원(방위사업 및 병영문화혁신 분야,국무조정실)
영국Aon Hewitt Associates주관 Best Employer in Asia(BEA) 심사위원(Korean Panel) 및
한국 최고의 직장 심사위원장
정부혁신평가위원(안전행정부)
국가연구개발사업 심의위원(KISTEP)
한국의 경영대상 전문심사위원(KMAC)
전국경제인연합회 상생협력센터 전문위원
강의주제: 창조적 리더십과 가치혁신
D1: 조직혁신을 위한 5대 DNA
D2: 창조적 리더십: 전뇌이론적 접근
D3: 창조적 파괴를 위한 인적자원관리, 길을 묻다
D4: 창조적 문제해결 전략: DO IT PROCESS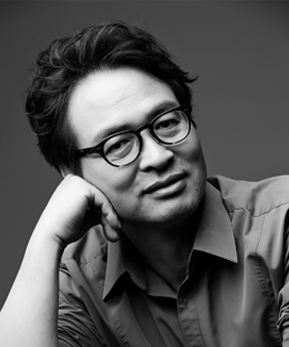 유영만 교수
한양대 사범대학 교육공학과 교수
한양대 교육공학과 졸업
한양대 대학원 교육공학과 졸업(석사)
미국 Florida주립대학교 대학원 교육공학과 졸업(교육공학 박사)
삼성인력개발원 수석연구위원
강의 주제: 4차 산업혁명에 대비하는 창의적 인재육성과 변화관리 전략 
D1: 생각지도 못한 체인지(體仁知, Change): 체인지(體仁知)의 지혜로 세상을 체인지(change)하라!
D2: 4차 산업혁명 시대, 자기경영의 패러다임을 바꾸다!
D3: 경영우화와 변화관리: 미어캣에게 배우는 변화를 위기로 바꾸는 기술
D4: 시대가 원하고 내가 되어야 할 미래의 융합형 인재, 당신은 브리꼴레르입니까?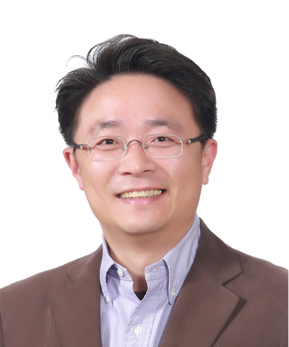 이상명 교수
서강대 경제학과 졸업
서울대 대학원 경영학과 졸업(경영학 석사)
정보통시정책연구원 및 APEC산하기구인 APII협력센터 연구위원
미국 Oregon 대학교 경영학과 졸업(경영학 박사)
University of Redlands, CA 교수
강의주제: 강소기업 성장전략
D1: 왜 강소기업 전략인가?
D2: 성장 기회의 포착
D3: 성장과정에서의 도전과 대응
D4: 강소기업과 경영자
When & Where

La Quinta Inn & Suites Buena Park
3 Centerpointe Drive
La Palma, CA 90623


Monday, July 3, 2017 at 6:00 PM

-

Friday, July 28, 2017 at 9:30 PM (PDT)
Add to my calendar
Organizer
The Korean American Chamber of Commerce of Orange County is a non-profit voluntary membership organization
comprised of Orange County Korean American Business and leaders interested in enhancing Orange County community. Established in 1978, it has been serving Korean Business Community for 39 years. It serves as the bridge between Korean Business, mainstream business, local government, neighborhood minority business association, and the general business community in Orange County. Korean American Chamber strengthens the Korean Business community by identifying needs and opportunities. We then develop the program and education to satisfy community's needs. The Korean American Chamber of Commerce celebrates 39 years of service to the community. The Chamber continues to be a force in Orange County Community improvement, with emphasis placed on advocacy for Korean American Business.