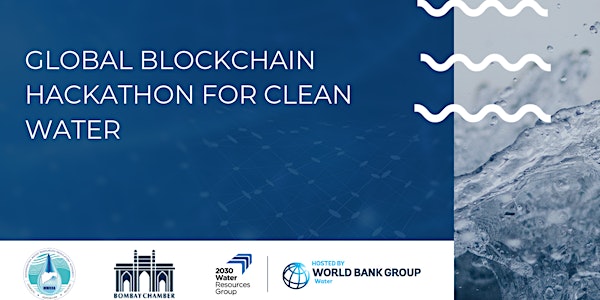 Global Blockchain Hackathon for Clean Water
When and where
Location
Moscow Moscow, Moscow Russian Federation
Description
We challenge participants to create innovative applications using Blockchain, AI & IoT technologies to help solve the world's growing water challenges.
PURPOSE
To crowdsource ideas to track wastewater reuse by several entities and incentivise the entities that do so.
PROBLEM STATEMENT
Use AI, ML, IoT and Blockchain technologies to track and enforce wasterwater reuse. Store data in a public Blockchain to facilitate transparency and build trust. Use IoT meters for automatic data capture in combination with AI & ML models to detect meter tampering and data fraud.
#CODEFORCLEANWATER
Contribute your coding skills to help solve the world's water challenges. Your solution maybe chosen for real-life implementation in the state of Maharashtra and if successful maybe implemented globally in multiple countries.
ABOUT THE ORGANISERS
This Hackathon is organised by the Maharashtra Water Multi-Stakeholder Platform, which is a public-private-civil society partnership launched through a Government of Maharashtra resolution in May 2017. As a part of this activity, 2030 Water Resources Group (hosted at The World Bank) and the Maharashtra Water Resources Regulatory Authority (MWRRA) are managing a workstream titled "Wastewater Reuse and Management". 2030 WRG secretariat, along with MWRRA and a key private sector partner - the Bombay Chamber of Commerce and Industry (BCCI) are managing this Hackathon.
Prizes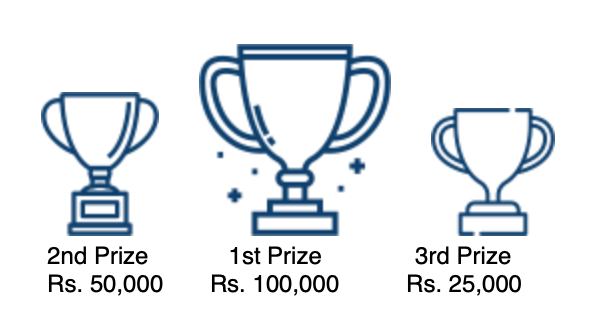 In addition, each winning team receives $1000 credits from DigitalOcean. All registered teams receive $100 credit from DigitalOcean to help with infrastructure needs for demonstrating a proof of concept.
BENEFITS
Global connect with fellow participants and mentors

Industry connection and opportunity to pitch their idea to an expert jury panel

Rs 1,75,000 in cash prizes awarded to winners

$100 DigitalOcean cloud credits to all participating teams

$1000 DigitalOcean cloud credits to each of the 3 winning teams

Opportunity to Code for a Cause and contribute in addressing water challenges across the globe

Opportunity to work with authorities to put their ideas into real-life implementations
HOW TO PARTICIPATE
All teams must register on Devpost and make their submission at https://wrc-hackathon.devpost.com . Submission deadline is 18 Feb 2019 12:00 am IST. Keep in mind that this deadline will be 17 Feb 2019 in several countries.
MENTORS & JURY PANEL
Prabhakar Jayakumar
Country Director, India, DigitalOcean
Suman Majumdar
Chief Sustainability Officer, JSW
Prasad Modak
Executive President, EMC
Ajith Radhakrishnan
Country Coordinator, India, 2030 WRG
Mohan Ram
Senior Partnerships Manager, DigitalOcean
Nita Sarang
Delivery Excellence, Tata Consultancy Services
Sanket Sarang
CTO @ BlobCity