Description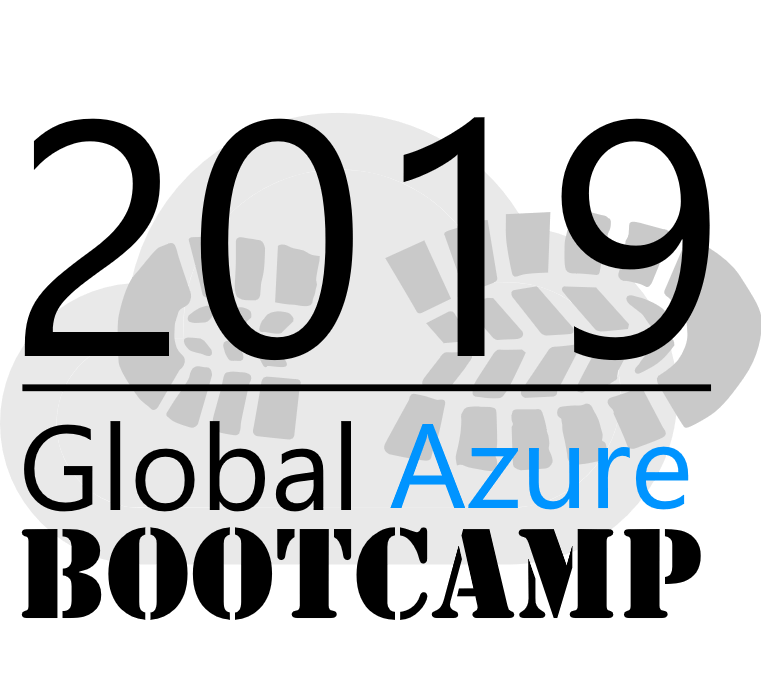 Welcome to Microsoft's Global Azure Bootcamp - Denver - 2019
On, Saturday, April 27, 2019 we will meet for our 7th Global Azure Bootcamp!
The Global Azure Bootcamp is a free community-based event focused on Azure. It is dedicated to educating and engaging members of the local technical community. Global Azure Bootcamp Denver draws upon the expertise of local Azure IT professionals, developers, and solutions architects who come together to share their real-world experiences, lessons learned, best practices, and general knowledge with other like‐minded individuals.
Once again, we will organize a day of deep dive of sessions, in conjunction with thousands of people across the globe, to learn aspects of Azure. In addition to this great learning opportunity, we will have another set of hands on labs.
Last year ~300 of your peers collaborated to make this event a success.
We hope to see you there, bring your thoughts, experiences, and excitement for technology.
ORGANIZED LOCALLY BY: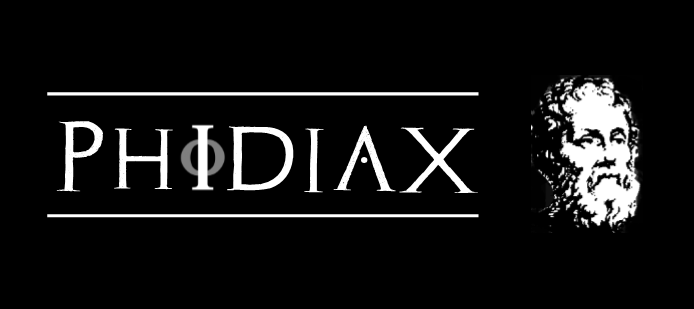 Thank You
SPONSORS

, and

SPEAKERS

.

Special Thanks:
Microsoft's Ryan McIntyre, Microsoft

Nathan Taylor, MachineLogic

Giveaways:
MXChip - x3 MXChip DevKit
CustomMayd / Microsoft - x4 MXChip

DevKit

MachineLogic - x2 Raspberry Pi

Microsoft - Azure Passes for EVERYONE

JetBrains - x1 1 year subscription

Skill Me Up - x1 1 year subscription of Cerulean

Kemp - x1 Load Master license

RevDeBug - x3 1 year license

Enzo - x3 6 months Enzo Online

Everyone - Digital Goodies
Sessions

:
Presenter
Topic
Title
Description
Jeff Stagg, Phidiax
Security
Keeping Essential Data Secure with Azure Keyvault
Today's good actors can become tomorrow's bad actors. Ensure your sensitive data stays secure by using the Azure KeyVault to store keys, secrets, and certificates in your applications, and allow your team to access resources based on Access Policies, rather than relying on shared passwords.
George Young, Dawson Butte Software
Application
[LAB]
Fundamentals of Bringing Your Data-Driven Application to Azure
Azure is massive, with just about everything needed to run a full IT department. But what about just deploying and managing the basic database-driven applications that are the bread and butter of corporate life? How difficult is it to wade through the immensity of Azure and do the basic stuff? Quite easy and powerful, it turns out!
In this talk, we'll give a tour of the few parts of the Azure portal that are used for database-driven applications, and then we'll deploy a database, a Windows application and a web app, both hitting the same database, to Azure. We'll set up our web app to authenticate against Azure Active directory. Time permitted, we'll generate a quick Power BI report, and look at analytics both on the data, and on the application itself. You'll leave this talk ready to get your application up and running in Azure in no time at all!
Jeff Wessling, Phidiax
DevOps
Azure DevOps – Project Management Basics
This presentation will cover Azure DevOps at a high level focusing on aspects of project managements, how to set up projects and teams with it and associating and tracking tasks in the Backlog and Kan-ban boards.
Mary Ann Yeager, Phidiax
DevOps
Azure DevOps – Customizing the Project Template
This presentation will cover making customizations to work item types, fields and states within Azure DevOps projects.
Dean May, Phidiax
Logic Apps
Consuming the BizTalk Rules Engine with Azure Logic Apps
The BizTalk Rules Engine is a powerful RETE based rules engine that comes licensed with BizTalk Server. Sadly, it doesn't have a counterpart in Azure that we can use in Logic Apps.
In this session, we'll write an Azure App Service that processes the inbound XML or JSON against a set of rules using the BizTalk Rules Engine library. We'll then consume that function with a logic app!
Nathan Taylor, Machine Logic
Azure VDI
Azure Windows Virtual Desktop
VDI as a service in Azure is now a thing. Come take a look at the managed VDI solution built into Azure and Microsoft 365.
John Christenson, Usherpa
Use Case - Migration
Our journey to the cloud. Real-life experience moving to Azure.
A walk-through of rearchitecting a traditionally hosted web product to a scalable modern cloud-based solution in Microsoft Azure.
Walter Michel
ARM
Introduction to Azure Resource Manager Templates
If you need a way of repeatedly deploying infrastructure to Azure, then Azure Resource Manager (ARM) Templates are a good place to start. They provide a declarative methodology to define the resources you require in detail. ARM Templates are the recommended way to implement infrastructure as code for Azure. In this session we will introduce some of the basics of Azure Templates. Provide some simple examples. And, if there is time, go over some considerations when starting with templates.
Rob Collins
BOT
Building Bots with the Azure Bot Service
Bots are rapidly becoming a key component in Microsoft's ambitious Cognitive Services initiatives. With the Azure Bot Service, you can rapidly create a bot that is integrated with advanced services, such as Language Understanding (LUIS), QnA Maker, Web Search, Translation -- the list is long and continually growing longer.
But that's just the beginning. Bots create a user experience that you can use to integrate with a wide array of other Azure services: Logic apps, databases, Azure Active Directory, and more.
In this session, we will start by standing up a basic bot that interacts with users, and then we will gradually improve the bot with integration to Azure services. In the process, we will discuss the concepts involved in developing bots and how they can apply to your own use cases.
Greg Kostick, Microsoft
Security
Deep Dive on Azure Access Control
In this session we will conduct a deep dive into Azure Access Control. We will cover a host of topics including Azure AD Security, Hybrid Identity, and Device Registration.
Mark Medrano, Phidiax
Notification Hubs
S7 E9 WUPHF.com
Connect with your mobile clients with ease with Azure's Notification Hubs. This PaaS simplifies notifications to mobile clients across all major platforms so you can stay connected.
Peter Piper, Qwinix
Azure Cognitive
How to Design, Construct and Consume Azure's Custom Vision Service
Tagging strategies and high level guidance on running this service at the edge (Azure IoT Hub) via Azure Container Service.
Dave McKinstry, Microsoft
Azure Devops
Tips and Tricks for Azure Pipelines
Azure Pipelines is the service in Azure DevOps that supports automated builds, testing and deployments. This session will describe how to use Pipelines for use with Azure (or any cloud), offer tips to get the most out of it, and discuss what is coming next!
Ryan McIntyre, Microsoft
Azure Containers
Containers contain... on Azure
Lets take a moment to enjoy containers on Azure.
Daren May, CustomMayd
IoT
[LAB]
Azure IoT - Build an Air Traffic Controller using the Azure MXChip
You will build a comprehensive IoT solution that demonstrates some of the very best features Microsoft Azure has to offer, including IoT Hubs, Event Hubs, Azure Functions, Stream Analytics, and Cognitive Services. The solution you build will culminate into an Air-Traffic Control (ATC) app that shows simulated aircraft flying through an ATC sector and warns users when aircraft get too close to each other.
Agenda:
Time
Maroon Bells 1
Maroon Bells 2
Breakout
8:00 AM
Breakfast, Coffee, & Social
-
-
8:30 AM
Welcome

Phidiax
-
-
Azure, What's New

Nathan Taylor, machineLOGIC
-
-
9:00 AM
Building Bots with the Azure Bot Service

Rob Collins
Azure DevOps - Project Management Basics

Jeff Wessling, Phidiax
Our journey to the cloud. Real-life experience moving to Azure.

John Christenson, Usherpa
10:10 AM
Consuming the BizTalk Rules Engine with Azure Logic Apps

Dean May, Phidiax
Azure DevOps - Customizing the Project Template

Mary Ann Yeager, Phidiax
[LAB]
Fundamentals of Bringing Your Data-Driven Application to Azure

George Young, Dawson Butte Software
11:20 AM
S7 E9 WUPHF.com with Notification Hubs

Mark Medrano, Phidiax
Azure DevOps - xxxx

Dave McKinstry, Microsoft
12:20 PM
Lunch
-
-
1:00 PM
Deep Dive on Azure Access Control

Greg Kostick, Microsoft
Azure Windows Virtual Desktop

Nathan Taylor, machineLOGIC
[LAB]
IoT - Build an Air Traffic Controller using the Azure MXChip

Daren May, CustomMayd
2:10 PM
Keeping Essential Data Secure with Azure Keyvault

Jeff Stagg, Phidiax
Introduction to Azure Resource Manager Templates

Walter Michel
3:20 PM
How to Design, Construct and Consume Azure's Custom Vision Service
Peter Piper, Qwinix
Containers on Azure
Ryan McIntyre, Microsoft
4:30 PM
Closing, Giveaways
-
-
LAB Prerequisites:
IoT - Build an Air Traffic Controller using the Azure MXChip
A computer running Windows 10 Anniversary Edition or higher

Visual Studio Code installed

An active Azure subscription (Azure Passes supplied closer to the event)

PC connected to supplied WiFi (WiFi supplied at the event)

Available USB port

Note: We will provide the MXChip Kit for use during the lab
Fundamentals of Bringing Your Data-Driven Application to Azure
Sponsors: