Description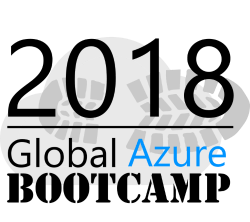 Welcome to Microsoft's Global Azure Bootcamp - Denver - 2018 - Phidiax!
On, Saturday, April 21, 2018 we are out to set some records again! Our 6th Global Azure Bootcamp!
This year we are again doing a one day deep dive class, in conjunction with thousands of people across the globe, to get up to speed on developing Cloud Computing Applications for Azure. In addition to this great learning opportunity, we will have another set of hands on labs.
Last year ~200 of your peers collaborated to make this event a success. This year, we have over 250 registrants. We hope to see you there, bring your thoughts, experiences, and excitement for technology.


ORGANIZED LOCALLY BY: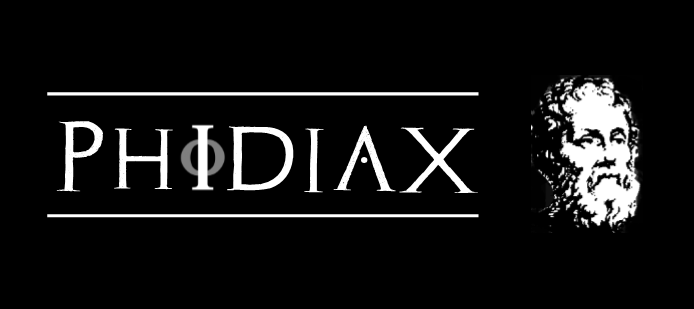 SPONSORED BY:



LOGISTICS:
Breakfast served by Eisteins Bagels (Bagels and Coffee)
Lunch served by Subway
Giveaways

Microsoft Azure Passes for

everyone

($300 value)
Global Sponsor giveaways for

everyone

MyGet - 1 free month
CloudMonix - $300 discount
Servicebus360 - 2 months free
Cerebrata - 3 months free

machineLOGIC will raffle 3 Raspberry PI's
Dynatrace will raffle 2 Echo Dots
Opsgility will raffle a 1-year subscription to SkillMeUp
JetBrains will raffle a 1-year subscription
Cerebrata will raffle a 1-year subscription
AGENDA and SESSIONS: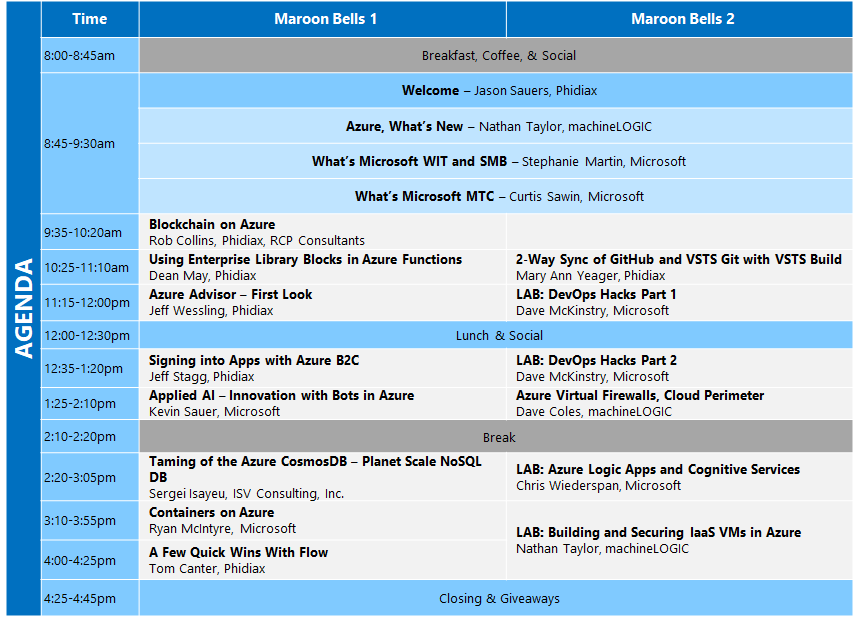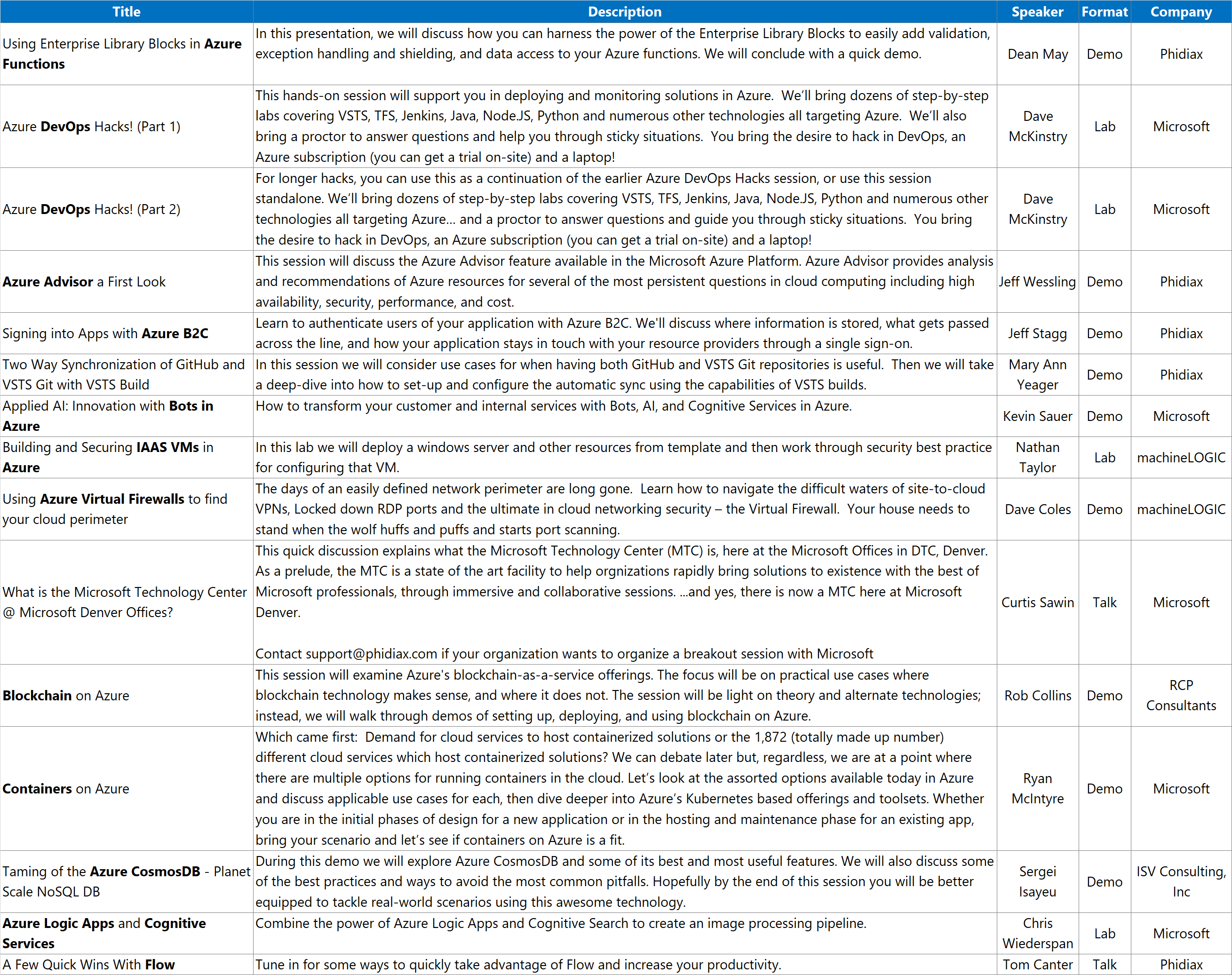 Session Slides are available here.