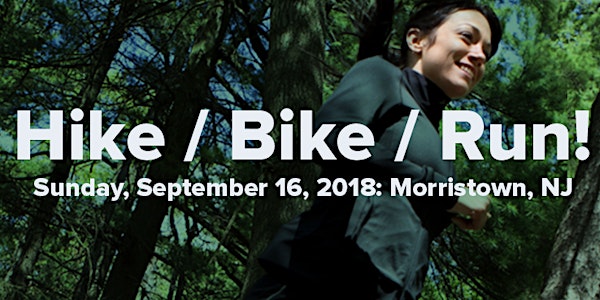 Girls Guts Glory Hike/Bike/Run
When and where
Location
270 Mendham Rd Mendham Road Morristown NJ, NJ 07950
Description
Hike / Bike / Run! September 16, 2018: Morristown, NJ. Girls Guts Glory is a unique opportunity for women to get together for a fun, challenging, and inspiring hike / bike / run through the beautiful Lewis Morris Park in Morristown, NJ. This year we have added a hike!
The event raises awareness and funds for the Mental Health Association of Essex and Morris, which helps people suffering from mental illness live independent, productive lives.
The Mental Health Association of Essex and Morris Inc. believes that people with mental illness deserve to live fulfilling, independent lives without limits. MHA's staff works collaboratively and tirelessly to provide a spectrum of services, helping people rebuild their lives and develop skills so they can become independent in society. They meet people where they live and help them get to where they need to go. They connect them to housing services and transition them from institutional to independent living. They help them make amends with family and build new friendships. They link them to job training and help them develop important life skills
MHA's services go beyond individualized care, because they know that to truly improve their clients' lives, they also need to change the way society perceives and treats them. That's why they advocate on their behalf and work to change the misconceptions of mental illness in the community through outreach and education.