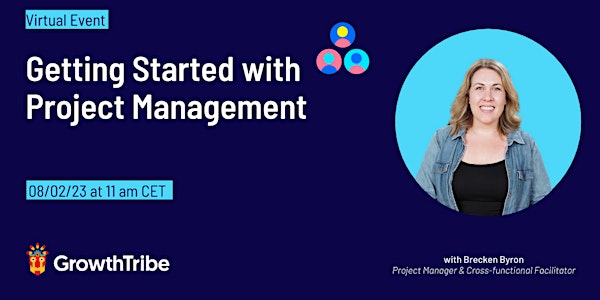 Getting Started with Project Management
Let's explore the tools you need to stay in control of a project and find calm in chaos
About this event
The way we work is changing! More and more of our work is project-based.
No matter which industry or position you are working in, you have probably been put in the position to organise, plan and delegate tasks. And unless you are grounded in the principles of project management, that can be challenging.
That is why we are organising an introductory event to project management to explore what you need to stay in control of a project and find calm in chaos.
Learn how to build successful projects with our expert, Brecken. This virtual event is an introductory session that will help you understand the methods, mindset, principles and approaches that make projects successful.