Description
GETTING STARTED WITH PIVOT TABLES
with Jenny Ye
Class meets Thursday, March 8 from 6:30 to 9 pm
The cost for this workshop is $49; or $39 Early Bird rate before February 1
Pivot Tables are a powerful, no-code-necessary, tool used by all data journalists to analyze data in a spreadsheet. If you want to group data by a column (e.g. by zip code or by company), or multiple columns (e.g. by race AND gender), pivot tables will come in handy.
In this evening workshop, we will cover:
When and when not to use a pivot table

How to set up pivot tables in Microsoft Excel and Google Sheets

Summing, counting, averaging, and getting minimum and maximum values with Pivot Tables

Sorting and filtering data with Pivot Tables
What to bring: You will be provided with a computer outfitted with Excel in one of our computer labs. If you have Excel on your laptop and prefer to bring it, please do so.
Level: Beginner; prior knowledge of Excel is helpful but not necessary
---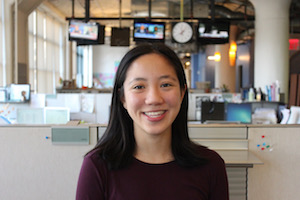 About Jenny Ye
Jenny Ye is the Data Director of the WNYC Data News team. She works closely with reporters and editors on data driven stories, from research to visualization. She is a native New Yorker, and studied Computer Science and Ethnic Studies at Harvard College. She tweets @thepapaya.

---
For concerns or questions about this workshop, please e-mail pd@journalism.cuny.edu