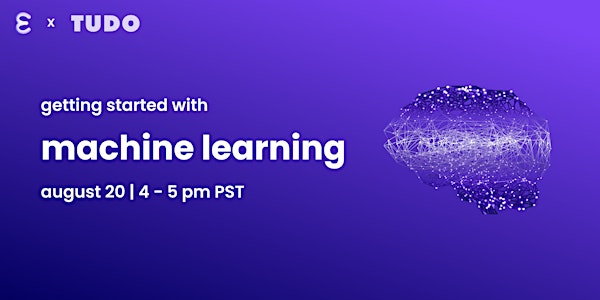 Getting Started with Machine Learning
In this workshop, you'll be introduced to machine learning and have the chance to create your own algorithm!
About this event
💻 | workshop prerequisites
A laptop or PC device with internet connection
Zoom desktop client (preferably most updated version + working mic)
Registered Zoom account
❕ This workshop will be hosted on Zoom. You must have a registered Zoom account to participate.
👨‍🏫 | about the instructor
"My name is Helmut Neher and I currently live in Woodstock, Canada (near Toronto, Canada). I love to play board games, settlers of Catan and Concordia being my top favorites. I love spectating sports like hockey and football and I love hiking. Besides working as an instructor at workshop, I also am the CEO of an AI company called H10 Inc."
🤔 | who are we?
We are a recently-started organization focused on building a strong and connected tech community to help youth in Las Vegas and Chicago break into STEM, starting with a virtual pilot-program to help us kick-off.
❕ Have questions? Send us an email at epsilonstem@gmail.com, and we'll be happy to help!
🙈 | want more?
Follow our Eventbrite page to keep up with our events
Follow our Instagram
Check out our website (full website coming soon!)
Interested in joining our team? Click here to view our application form!