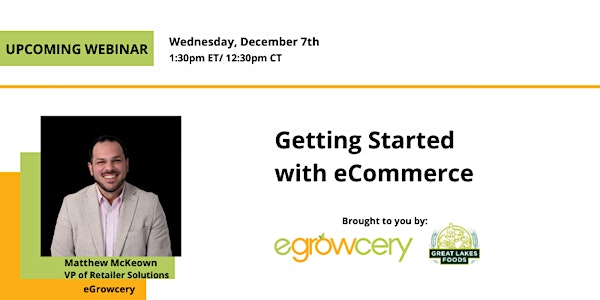 Getting Started with eCommerce
Join us December 7th to listen from our VP of Retailer Solutions on getting started with eCommerce.
About this event
Gain key insights on how to set up and launch your eCommerce to increase sales and enhance your operational efficiencies. Join us on December 7th to learn the actionable steps grocers can take to grow their business.