Event Information
Location
Swoon Staffing
300 South Wacker Drive
#300
Chicago, IL 60606
Description
**** Sold Out ****
Video plays an important part in telling a story and sharing a message. Over 6 billion hours of video are watched each month on YouTube. At this sessions marketers will learn how to add video to their marketing mix to grow their business and connect with their customers.
Over 300 million people use Instagram every month - making it more popular than Twitter. Over the past four years, what began as two friends with a dream has grown into a global community that shares more than 70 million photos and videos each day.
Schedule:
6PM-6:30pm: Registration, Networking and Pizza
6:30pm-6:45pm: Introductions
6:45pm-7:30pm: Panel discussion
7:30pm-8pm: Open Q&A, announcements, wrap-up
Panel Discussion With:
Johanna M. Cook - National cooking personality and host, Johanna M. Cook has been captivating audiences with Momma Cuisine since 2009. With national cooking tours, TV appearances and public events, Momma Cuisine captures audiences who want to live the best life they can within their means, and Johanna shows them how. Momma Cuisine also curates digital food magazine, "Great Everyday Meals Magazine" and fans can download the Momma Cuisine TV channel on ROKU Player to watch episodes of "In The Kitch with Momma Cuisine" which showcases recipes, celebrity interviews and family food travels on their televisions.

Jonathan Zuluaga is the Social Media Coordinator at Doejo, an award-winning agency in Chicago. Jonathan grew up in the Chicagoland area, his work as a commercial photographer and love for marketing led him to pursue a career in social media. As the social media coordinator, Jonathan oversees various brand's online reputation, maintains and builds relationships with customers and other brands and implements promotional, marketing and content strategy based on company's goals. When he's not busy working, you might see him frequenting Chicago coffee shops, collecting eclectic pieces of home decor, or photographing his favorite subject–– his 15 year-old Chihuahua, Cookie.
Genesis Villarreal is the Social Media Strategist and Marketing Coordinator for The Eli's Cheesecake Company. She received her MA in Media and Cinema Studies from DePaul University and her undergraduate degree in Sociology with a minor in Communications from the University of Illinois at Chicago. She is a self-proclaimed foodie and food blogger with a passion for social media and interpersonal communication. Her favorite social media platform is Instagram and her go-to photo editing app is "Foodie." She's helped Eli's Cheesecake gain over 10k followers in one year through social campaigns and promotions and has helped Eli's modify its social strategy to reach more millennials.
Taryn Rosenberg is the Social Media Director of the boutique social media agency, Gossip Genie. Since graduating from Indiana University in 2013, Taryn has managed a variety of social media accounts, ranging from food to fashion to fitness brands. She has worked her way up the ranks from Social Media Manager to Lead Account Manager to Director of Social Media and understands the nuances of social media management. One of the greatest joys of her career has been managing Vienna Beef's social media channels because their fans have proven to be the most passionate and engaged.
In her spare time, Taryn also manages her freelance photography business and her personal lifestyle blog, Soul Cookies. She also constantly tunes into podcasts to ensure that she has her eye on the digital landscape. Any time that she has left is devoted to curling up with her rescue Shih Tzu, Chewy.
Moderator: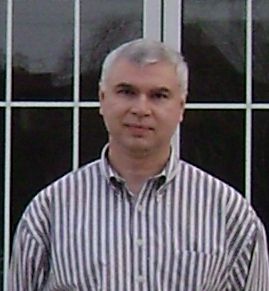 You may know Todor Krecu from his numerous community events, seminars, and Meetups in the Chicago tech industry. Todor has been educating local businesses since 2008 on all aspects of social media marketing including Facebook advertising, Twitter, Instagram, Pinterest, and YouTube. Todor is the organizer of the annual Social Media Day Chicago event where awards are presented in several categories. He is passionate about helping the local tech industry, expertly forges connections between companies and people, helps investors connect with new mobile startups, companies connect with new employees, entrepreneurs connect with each other, and brings new professionals and students into the mobile industry. Since 2011 he has helped Mobile Monday Chicago increase the size of their organization to over 1,000 members, and spent over 11 years at Career Education Corporation working on web sites, landing pages, SEO, PPC, display ads, paid social, E-mail campaigns, and lead generation.
Event host:
Swoon is an award-winning, forward thinking staffing firm that's changing the way companies hire talent. We carefully connect contract, contract-to-hire and direct hire candidates to IT, creative and professional positions for Fortune 1000 companies nationwide.
Date and time
Location
Swoon Staffing
300 South Wacker Drive
#300
Chicago, IL 60606