Description
Our goal for GET Labs and Expo is to further cultivate the ecosystem of participatory health research in two ways:
1. By bringing together people who want to advance science and human health through direct participation in research.
2. By creating a forum for people with solutions and experience in this space to share their knowledge, network, and showcase their know-how, tools/platforms, and services.
ADVANCE HUMAN HEALTH
GET LABS is a community event for current members of Open Humans. If you are not already an Open Human, it is free to become a member and it takes less than a minute. One of the primary goals of Open Humans is to provide you a place to enrich, organize, and share your research data over time.
You will need your Open Humans username in order to begin event registration. Join Open Humans now. Open Humans is run by the same 501c3 non-profit that organizes the GET Conference.


LABS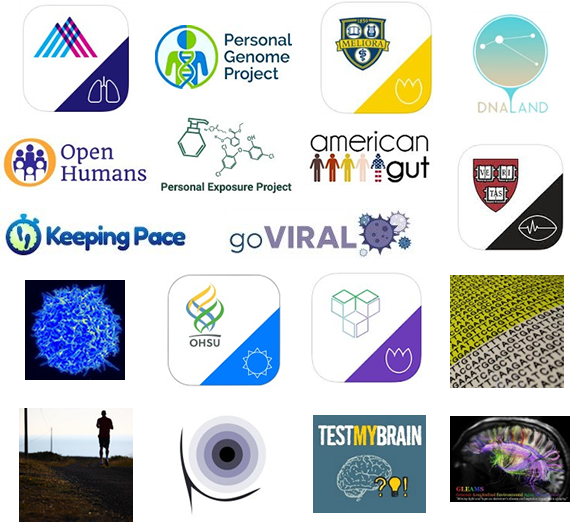 GET EXPO is a new activity to help facilitate participatory health research.
EXPO PARTICIPANTS
● C3-PRO: Consent, Contact, and Community framework for Patient Reported Outcomes
● COS: Center for Open Science
● CORE: Connected and Open Research Ethics
● DNAsimple
● LifeMap Solutions
● The Many Brains Project
● Mozilla Science Lab
● Open Humans
● Ovation
● Parametric Human Project
● PEER: Platform for Engaging Everyone Responsibly
● ProofPilot
● ResearchStack
● SMART Health IT
For the complete list of Labs + Expo participants and details about each, please vist GET Labs + Expo.
Please note that some studies may have specific eligibility requirements.
AGENDA AT-A-GLANCE
April 25, 2016
12:00pm: Registration
1:00pm: Welcome & Plenary Pitch Session
2:00pm: LABS + EXPO
6:00pm: GETy Awards
6:45pm: Reception
You may also be interested in checking out the GET Conference (separate registration required).
LIST OF OPEN HUMANS WHO RSVP
If you register to attend, we'll add a link to your Open Humans public profile to a list on the event website.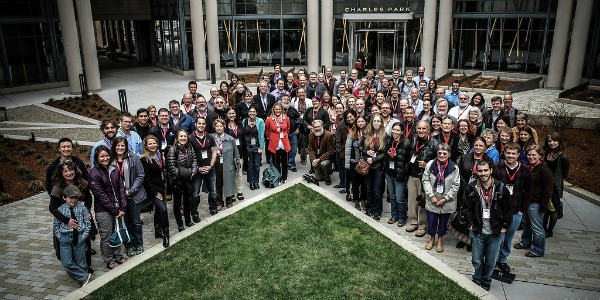 REGISTRATION
Tickets are $16 each and may qualify as a charitable donation.

Purchased tickets are non-transferable and non-refundable.

You may also be interested in registering for the GET Conference, which takes place on April 26th at the same venue. We have special registration options for Open Humans.
TAX DEDUCTIBILITY
PersonalGenomes.org is qualified as a charitable organization under Section 501(c)(3) of the Internal Revenue Code. Contributions to PersonalGenomes.org are tax-deductible to the extent permitted by law. Your ticket to the GET Labs may constitute a contribution that is deductible for federal income tax purposes. The amount of any deduction would be limited to the excess over the fair market value of the goods or services provided to you by PersonalGenomes.org in connection with GET Labs, which is currently estimated at $0. Attendees who purchase tickets to GET Labs will receive an acknowledgment and receipt following GET Labs indicating the final fair market value of purchased tickets as calculated by PersonalGenomes.org. Please consult with your tax professional.
SOCIAL MEDIA
Twitter: @GETmeasured

Twitter Hashtag: #get2016
CONTACT
For more information visit our webpage
or email our staff: get-conference@personalgenomes.org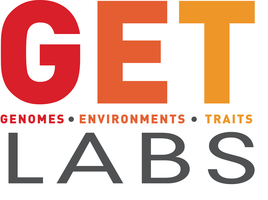 Organizer of GET Labs + Expo 2016
 PersonalGenomes.org is a charitable organization working to generate, aggregate and interpret human biological and trait data on an unprecedented scale. Our mission is to make a wide spectrum of data about people accessible to increase biological literacy and improve human health. PersonalGenomes.org's programs are informed by values encouraging greater transparency and collaboration between researchers and the public.
Our programs include:
1. Global Network of Personal Genome Projects, which includes research studies in 4+ countries that collaborate on the development and evaluation personal genomic technologies and practices at increasing scales.  http://personalgenomes.org/organization/network
2. Open Humans attempts to break down health data silos through an online portal that will connect participants willing to share data about themselves publicly with researchers who are interested in using that public data and contributing their analyses and insight to it. We aim to make it easy for anyone to participate in research projects and to facilitate highly integrated, longitudinal health data.
3. Genomes, Environments and Traits (GET) Conference, an annual event that brings together leading thinkers to discuss how we measure and understand people and their traits. This event explores the frontiers of understanding about human biology and serves as an annual forum to debate the technical, commercial, and societal impacts. Each year we host world-class speakers and examine a host of issues at the bleeding (and spitting and swabbing) edge of knowledge.