Description
An introduction to the different ways of becoming an active part of Elections in Maricopa County. All opportunities require you to be registered to vote in Maricopa County.
Parking: You can park anywhere in the lot at MCTEC.
Register here: https://servicearizona.com/webapp/evoter/register?execution=e1s1
There are four tracks available to you: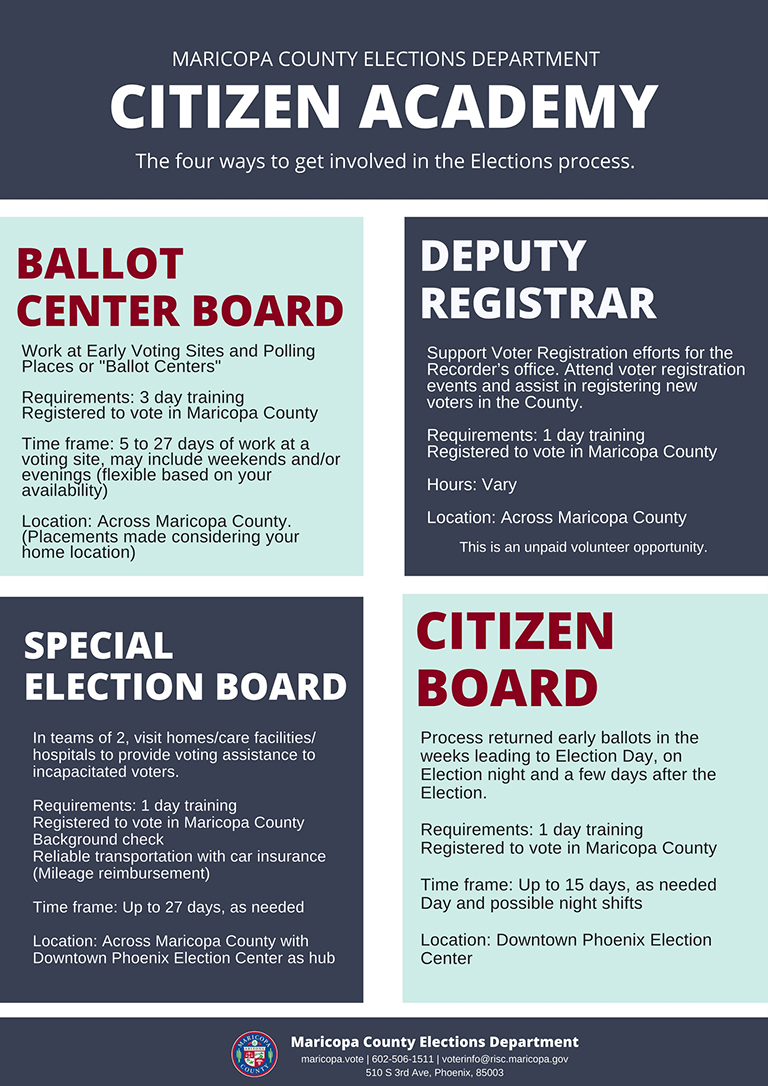 We will be able to explain each track and its requirements and give you an opportunity to meet the new Recorder and have any of your questions answered.
Attendance is limited. RSVP Today.
Location
Maricopa County Tabulation and Election Center
510 S 3rd Ave
Phoenix, Arizona 85003