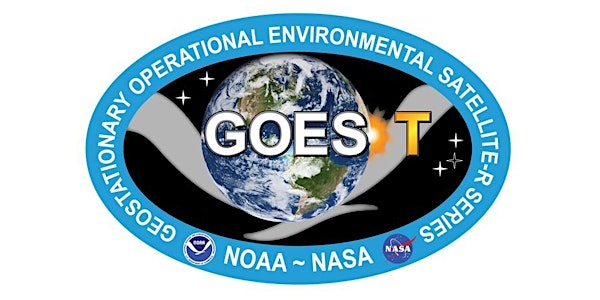 Geostationary Operational Environmental Satellite T (GOES-T) Launch
Join NOAA and NASA online for the launch of GOES-T
About this event
Registration will provide communications about launch schedule changes, information about highlighted mission activities, and access to curated mission resources.
Be our virtual guest for the launch of GOES-T, the third satellite in NOAA's advanced GOES-R series, the Western Hemisphere's most advanced weather observing and environmental monitoring system.
The GOES-R program is a collaboration between NOAA and NASA. NASA manufactures and launches the satellites and NOAA funds and operates them and distributes their data to users worldwide. The GOES satellite network helps meteorologists observe and predict local weather events that affect public safety, including thunderstorms, tornadoes, fog, hurricanes, flash floods, and other severe weather. GOES-T will provide critical data for the U.S. West Coast, Alaska, Hawaii, Mexico, Central America, and the Pacific Ocean.
All resources, participation, and registration are FREE. Register to let us know that you're virtually participating!
While there is no physical ticket for online participation nor access to in-person launch activities, register to participate from your spot in the universe!
The use of the NASA logo or identifiers without permission of the Office of Communications is prohibited by federal statute and regulations, the violation of which may include fines, imprisonment, or both.