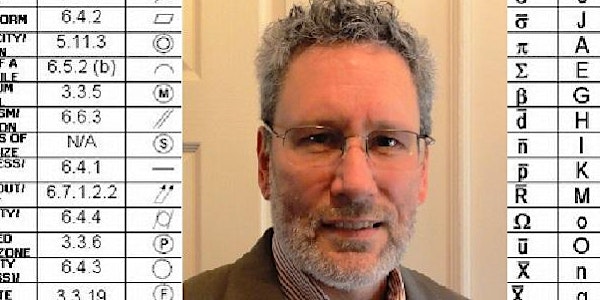 Geometric Dimensioning and Tolerancing (GD&T) Overview - Aug 10, 2018
When and where
Location
National Instruments 11500 North Mopac Expressway Austin, TX 78759
Refund Policy
Contact the organizer to request a refund.
Description
Improve your communication with designers, customers and suppliers by understanding the language of Geometric Dimensions and Tolerances. In this one day course you will review the fundamental concepts of GD&T that allow you to communicate simply and precisely what a fabricated part should look like and how to measure and inspect it.
Who should attend this class:
Engineering Students
Automotive, Aerospace, Mechanical, and industrial engineers who design metal, plastic or ceramic fabricated parts, products, or assemblies or need to interpret the drawings for same.
Manufacturing Engineers and Manufacturing or machining process engineers
Machinists, Inspectors
Quality professionals involved with inspecting, root cause analysis, or corrective/preventive action of fabricated parts or assemblies
Instructor
Dan Bauer is an ASME Certified Senior GD&T Professional and Certified Six Sigma Master Black Belt (CSSMBB), holds a Master of Science in Industrial Operations and is fluent in Spanish,
Dan has experience supporting over 450+ different product design and manufacturing launch programs in the past 25+ years in North America, Europe, and Asia, he specializes in providing training and engineering services in the areas of Dimensional Management, Six Sigma, Design for Lean Six Sigma, design, engineering, quality, performance and process improvement, and productivity.
He has consulted and provided training for over 250 different customers in the automotive, aerospace/aviation, robotics, consumer products/durable goods, telecommunications, defense, health care, medical devices, agricultural and construction, power transmission and distribution, oil and gas and energy industries.
Cost
Aug 01-Aug 09: ASQ Member $250 Non-ASQ Member $300
Schedule
8:00 Sign In
8:30 Class Begins
10:15 10:30 Break
12:00 – 1:00 Lunch
2:45 – 3:00 Break
5:00 Class ends
Other Information
Maximum Number of registrants = 80
1.0 RU's per student
For questions, please contact:
Jim Johnstone (jim.johnstone@asqaustin.org)
Norma Antunano (norma.antunano@asqaustin.org)