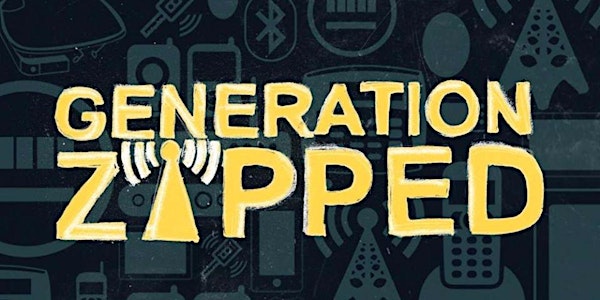 Generation Zapped Screening and Q&A
Event Information
Location
Hopewell Branch Library
245 Pennington Titusville Rd
Pennington, NJ 08534
Description
IS YOUR CELL PHONE SAFE?
GENERATION ZAPPED
Be first to see this Eye-Opening Documentary that EXPOSES the HIDDEN DANGERS and MASSIVE HEALTH RISKS of Electro Magnetic Radiation associated with WIRELESS TECHNOLOGY, especially affecting children and teens.
In GENERATION ZAPPED, Scientists, Physicians, and Health Researchers discuss the mounting Scientific Evidence regarding links to serious diseases such as Breast and Brain Cancer, associations with increased infertility and genetic mutations related to Autism and ADHD. The film suggests ways to reduce your exposure and protect your family.
The screening will be followed by Q&A with Dafna Tachover, who is featured in this film, and is a leading global advocate on this topic.
FREE EVENT.
View TRAILER HERE: https://youtu.be/h7R4gKs8ViI
Date and time
Location
Hopewell Branch Library
245 Pennington Titusville Rd
Pennington, NJ 08534