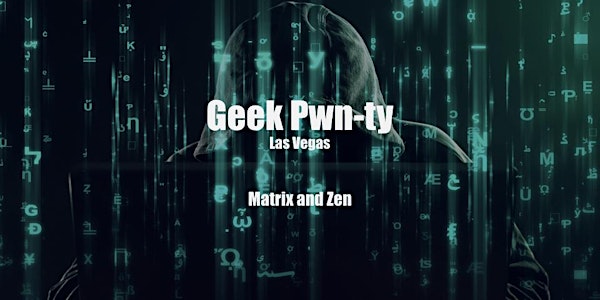 Geek Pwn-ty "Matrix and Zen" @DEFCON
When and where
Location
Scenic, Flamingo Las Vegas 3555 South Las Vegas Boulevard Las Vegas, NV 89109
Description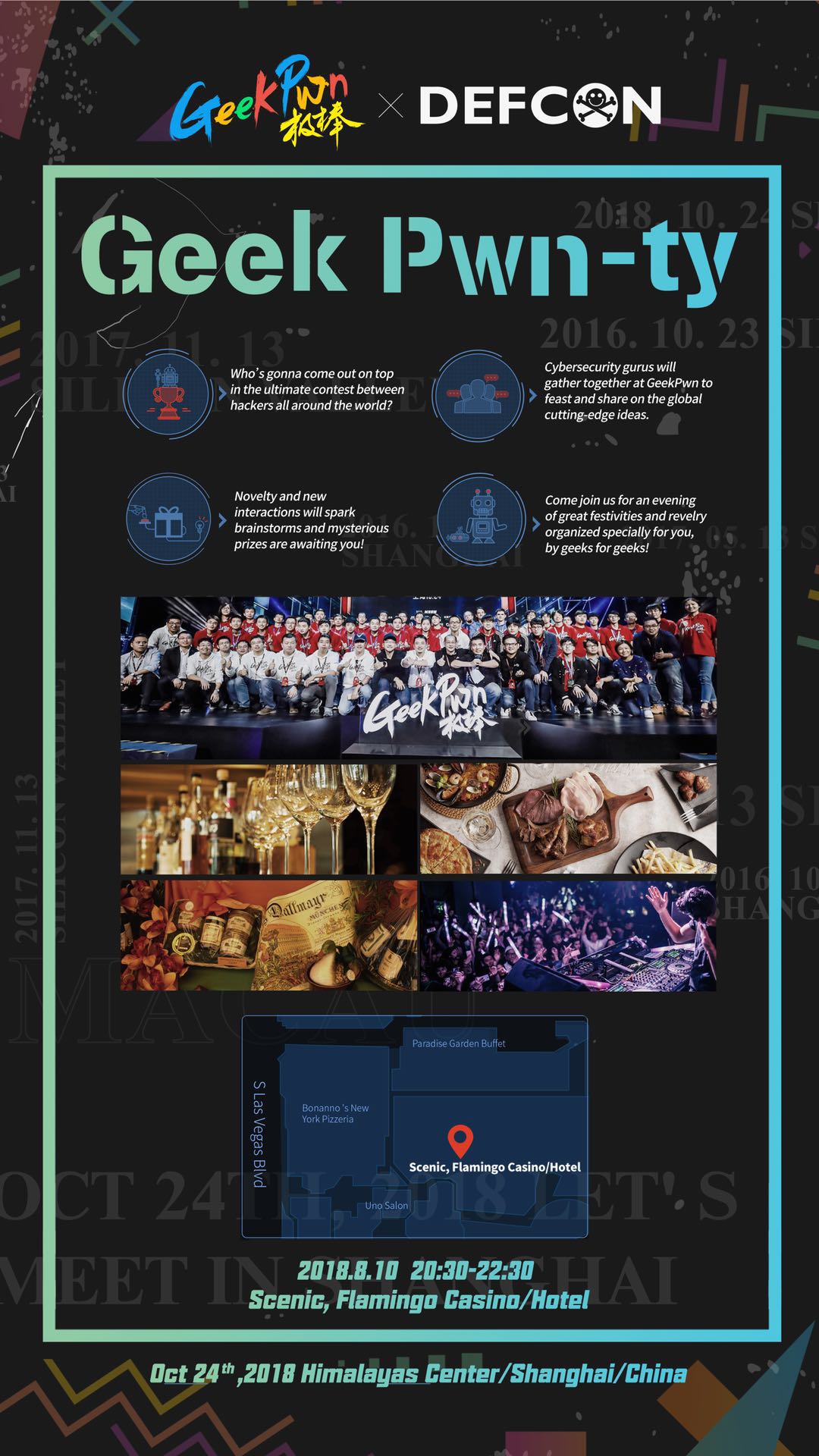 This is a "Geek Pwn-ty" invitation from GeekPwn.
Part ceremony, part open discussion of security, part talent show and 100% fun! Join the folks from GEEKPWN for a evening of entertainment with a focus on information security from China. Expect contests, serious discussion, music, and an environment open to your ideas.
If you're a hacker, an AI researcher or a geek please make a note to join us at 20:30 on Friday, August 10th, for a friendly get-together, followed by FREE snacks/drinks and conversation. Geek Pwn-ty is open to DEFCON attendees.
You can also find GeekPwn somewhere else around DEFCON.
GeekPwn Contest, Friday 10:00-13:00, Contest Stage at Caesars
CAAD Village, Friday and Saturday 10:00-16:00, Lake Mead at Flamingo
We have the greatest speakers and their interesting topics.
[https://blog.geekpwn.org/2018/07/25/geekpwn-contest-caad-village-schedule/]
To make friends! To get dressed up! To enjoy the day and night of Las Vegas!