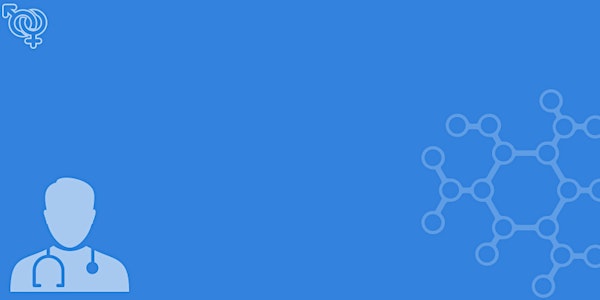 GCP: Practical Applications and Implementation, Audit Preparation
Good Clinical Practices: Practical Applications and Implementation, Audit Preparation
Refund Policy
Contact the organizer to request a refund.
About this event
Date: Jan 10, 2023
Time: 1 PM EST
Duration: 60 Minutes
Level: Intermediate to Advanced
Group Packages: Please contact ben@complyrules.com
Description
This Good clinical research practices and auditing (GCP) webinar will teach how to get rid of challenges related to clinical practice in particular to data quality and regulatory risk proactively, with the goal of strengthening auditing programs and ensuring compliance with risk-based techniques.
Why Should You Attend:
Risk-based principles and quality management systems are the new reality of clinical auditing. Building on foundation of traditional auditing techniques, auditors must now expand and adapt their skills to be effective in this new environment. As risk-based monitoring continues to increase along with the development of quality risk management, the need for integration of these two concepts becomes apparent. Practical aspects of developing performance/quality indicators will be discussed.
This webinar will provide an advanced, in-depth review of the structural elements of Good Clinical Practice (GCP). Participants will learn practical application of GCP regulations and guidelines for critical components of the clinical research process. Specific attention will be given to how quality systems, or a lack thereof, impact overall data quality and regulatory risk.
Areas Covered in the Webinar:
Define key GCP elements
Identify the universal components of GCP
Explain the differences between the legal and procedural elements of GCP
Recognize key differences in GCP for drug, device, and biologics
Describe the overlap between GCP, GLP and GMP
Risk-Based Auditing: Applying risk assessment and management principles to clinical quality assurance
Describe the key principles of Six Sigma for process improvement and Quality by Design (QbD)
Develop relevant metrics as quality and key risk indicators (KRIs) for Risk-Based Quality Management (RBQM) systems to proactively identify and mitigate risk
Quality Management Systems: Program design and implementation
Describe the elements of a functional quality system
Develop and implement site-specific approaches for corrective action of non-compliance
Examine recent trends in non-compliance
Regulatory Trends: Review of recent FDA findings for Sponsors, CROs, Monitors, IRBs, and Sites
Auditing Clinical Research Organizations (CROs) through Qualification, Selection, and Ongoing Oversight
Auditing Technology Providers, Site Management Organizations (SMOs), and Other Partners
Responding to Audit Observations with your third party vendor
Achieving "GCP Inspection Readiness": Preparation, Process, and Ongoing Preparedness
GCP Compliance with Standard Operating Procedures (SOPs): Development, Implementation, and Management
Ensuring site compliance and managing noncompliance, including Root Cause Analysis (RCA) and Corrective and Preventive Actions (CAPA) for sites
Performing mock audits to identify strengths and address weaknesses
Auditing sites for fraud, bioethics, or serious noncompliance
Who Will Benefit:
Clinical Quality Control/Assurance Professionals
Compliance Managers
Clinical Research Associates
Project Managers
Investigators
Study Coordinators
Regulatory Affairs Professionals
Additional service: (Personalized session)
We also do various similar customized events for our clients and it is specially tailored as per the client's requirement. We arrange calls between clients and our course instructors to better understand the training requirement and accordingly a training program is designed. The course duration ranges between 90 Mins and 12 hours. Most 6 hours and 12 hours of classes are split into 2 to 3 days considering customer convenience.
We have 500+ consultants who are associated with us and each have their own specialization example GxP, GMP,GLP, 21 CFR, Computer system validation, FDA Audit & Inspection, Bioassays, Design Control, Data Integrity, FDA regulation, Clinical compliance, and almost everything that falls under Risk, Quality and Compliance arena in the Life Science industry.
If you think that your team needs some kind of boost, update or refresher in Risk management and Regulatory compliance then let me know and we can design a highly cost efficient program for you.