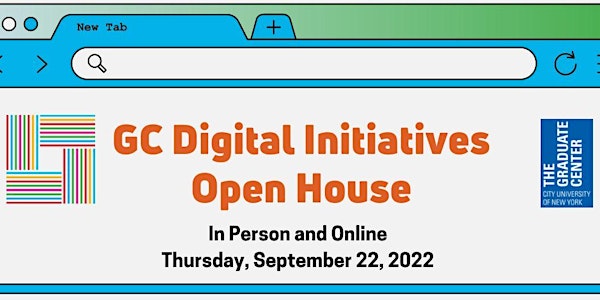 GC Digital Scholarship Lab Open House
Digital Scholarship Lab Hybrid Open House || September 22th, 2022 (Thu) Drop In at the Digital Scholarship Lab (Room 7414) from 2 - 7 PM
About this event
Graduate Center Digital Initiatives (GCDI) builds and maintains an active community, where scholars and technologists explore new modes of inquiry that integrate digital tools and methods into the research, teaching, and service missions of the institution.
We create programming and resources that can benefit anyone at The Graduate Center. We offer events and workshops, drop-in office hours, faculty consultations, working groups, week-long institutes, and Python Users' Group (PUG) meetings that are open to the entire community.
Come and join the open house and know about us (GCDI)!