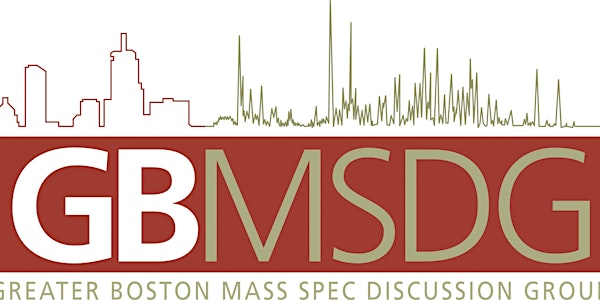 GBMSDG 2023 Spring Speaker Series - Prof. Anyin Li (UNH) at GSK
Join us at GSK in Waltham for an event featuring food, non-alcoholic beverages, networking, and an exciting talk by Prof. Anyin Li (UNH).
By Greater Boston Mass Spectrometry Discussion Group
Date and time
Thursday, March 16 · 5:30 - 7:30pm EDT
Location
GSK - Waltham 1000 Winter Street Waltham, MA 02451
About this event
Hello Boston Mass Spectrometrists,
We are delighted to invite you to an event hosted by GSK in Waltham on Thursday March 16 from 5:30 - 7:30 pm! The event will feature food, non-alcoholic beverages, and a talk by Prof. Anyin Li from the University of New Hampshire. And of course we will have time for the social connection this group is known for.
Please click the link to register and we look forward to seeing you!
Presentation Title: Electrospray Ionization Mass Spectrometry in the femto Regimes and New Opportunities for Biomolecule Analysis
Abstract:
Electrospray ionization (ESI) has become an indispensable mass spectrometry method for analyzing biomolecules. Decades of research efforts has developed ESI in microflow, nanoflow, and picoflow regimes. Despite various forms in widespread application, ESI still has significant problems such as non-uniform ionization efficiency, non-specific adduct, and wasteful sample utilization. Solving these problems require fundamental research and new approaches.
Conventional ESI methods produce ionization currents higher than nanoamps (nA). Recent research has developed methods to generate ESI in femtoamp (fA) currents and femto flow (fL/min) flow rates. In this presentation, we will inspect the new look of ESI in the femto regimes, in which theoretical limits of ionization current, flow rate and ionization efficiency are yet to be established. When generating nanoscale initial charged droplets, the femto ionization regimes provide improved performances for hydrophilic analytes including glycans, glycopeptide, and intact proteins. The low ion current regime was also utilized to directly ionize environmental contaminants in nonpolar extraction solvent. Lastly, we exhibit how femtoESI generates individual ions to facilitate applications such as charge detection mass spectrometry.
Location:
GSK - Waltham
1000 Winter Street, Waltham, MA, 02451
Parking:
Free/Open Parking is available at 1000 Winter Street parking garage.
COVID-19 policy:
Per GSK policy, COVID-19 vaccination or same day negative COVID test is required for this event. By registering, you are acknowledging that you meet vaccination requirement, or will provide proof of a negative test on the day of the event.