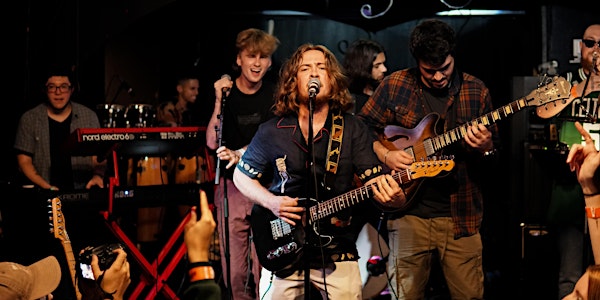 Location
DC9 Nightclub
1940 9th St NW
Washington, DC 20001
Gatch

FACEBOOK | INSTAGRAM | TWITTER | SPOTIFY

Gatch is an indie artist from Boston who specializes in making music you'd want to dance around your kitchen to. From modern-to-throwback R&B-to-yacht rock jams to moody indie bops, Gatch creates a live music experience that is sure to move you (or at least make you move). He is excited to bring The Party People World Tour to DC with special guest Winzday Love!

Winzday Love

FACEBOOK | INSTAGRAM | SPOTIFY

Winzday Love is a twenty-three year old singer and songwriter raised in D.C. With tantalizing deep vocals and axe in hand, her lyrics captivate listeners, inviting them into a state of cosmic soul consciousness with punk rock accents. With influences ranging from Jeff Buckley to Marvin Gaye, she manifests a sonic energy all her own.