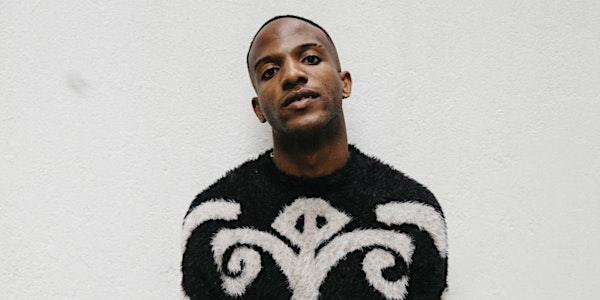 Location
Monarch
101 6th St
San Francisco, California (CA) 94103
Garage Access is back again for another night of bumping and grooving
About this event
This month are thrilled to present the SF debut of Conducta!
Conducta
ttps://soundcloud.com/conducta
Producer, label head, DJ: Conducta is the scene-appointed prince of UK garage.
In 2019, his AJ Tracey collab Ladbroke Grove became one of the biggest UKG tracks ever when it reached No. 3 in the UK charts. His Kiwi Rekords imprint has helped spark the genre's Second Coming, platforming the likes of Jack Junior, Sharda and Sammy Virji, and last month it scooped up DJ Mag​'s Label of the Year award.
"Some older DJs used to give me shit over the press dubbing me the prince of UK garage," Conducta says over Zoom from his Ladbroke Grove flat (a move inspired by the colossal hit's success), ​"but I'm not bothered, it's always been about uplifting a new community for me."
Conducta, whose moniker was inspired by the ​'ta' in Skepta, was born in Bristol to Nigerian parents. ​"Everyone says there's something in the water," says the 26-year-old, real name Collins Nemi, about his hometown. ​"It's a big music capital. I remember when I was 16 I would climb out of my backdoor window and sneak off to places like Cosies and Thekla to go to dubstep raves."
He went through his musical coming-of-age alongside his two cousins when they started a crew, Sophisticated Sounds. The young collective would delve into sonic wormholes via the file-sharing platform Limewire, dropping their favourite tracks into FruityLoops to study their waveforms so they could craft their own takes on grime, dubstep and garage production.
"The first tune I ever made was a grime instrumental called Keep Talking, but the first tune me and my cousin spat on was Gully Brook Lane by [Bristol dubstep legend] Joker," explains Conducta, ​"It got played on 1Xtra by Mister Jam and we were like ​'Boom, there's something there'."
>>>
If you have been before, you know the drill: big beats, fat bass and classic anthems to keep you dancing and singing all night. Come through and get down at the only UKG party in the bay.
Featuring Garage Access Resident DJs:
Dan Frandisco
https://soundcloud.com/dan-frandisco
Nightware
https://soundcloud.com/nightwarez
Stripess
https://soundcloud.com/stripess
DJ Staley
https://soundcloud.com/staley
Lounge :
Jesse Sizmo
https://linktr.ee/lipsandrhythm
「 jiamei 」
https://soundcloud.app.goo.gl/4LhpfERsbz6Xk4Sz5
>>>>>>>>>
To inquire about bottle service, email chloe@thegreatnorthernsf.com
Follow us on Instagram @monarchsf
See our full calendar at monarchsf.com
21+
Void Sound System