#gamesUR 2020 • UX & Games Research • Playtesting • Analytics • Game UI
Description
The #gamesUR Summit is a day-long event of knowledge-sharing for video game professionals leveraging games user research: user testing, game analytics, and user experience (UX) processes. This annual conference showcases the innovative methods, tools, and strategies employed by user researchers on a variety of games. Game developers and other industry professionals will learn how video game design is improved using player data and psychology!
In 2020, the Summit heads to Montreal. In our departure from San Francisco, the former US-based event becomes the first North American #gamesUR Summit.
The #gamesUR Summit annually hosts 200+ professionals at the forefront of player-centric game development. The conference will feature a keynote, presentations and panels at all experience levels, as well as opportunities to socialize with members of the community in downtown Montreal.

Schedule
The #gamesUR Summit features three presentation tracks, covering a breadth of content from the games user research discipline and games UX. This year, presentations and panels will cover in-depth case studies, innovative methods and study designs, best practices, accessibility, and more!
Our conference schedule will be publicly available soon!

Keynote Opening Address
We will announce our keynote speaker and their presentation soon!

Social Events
Each year, the #gamesUR Summit hosts a casual social gathering the night prior to the Summit as well as a formal social event following the Summit's closing remarks.
Name tags will be provided at the pre-event social. Summit badges will be required to enter the post-event socials and must be visible at all times.
Pre-Summit Social Event
Time: 7 PM - 12 AM
Date: Wednesday, May 13th, 2020
Location: Burgundy Lion
Website: https://www.burgundylion.com/
The pre-Summit social is a loosely organized gathering of user researchers the evening before the big event for everyone to catch up and meet new faces. This year we will meet on Wednesday night at the Burgundy Lion between 7 PM and 12 AM (Don't stay out too late, you've got a big day tomorrow!). Those looking for a nice dinner beforehand won't be disappointed in the nearby restaurants, such as Joe Beef, Vin Papillion, or Liverpool House. The Burgundy Lion also has great pub fare for those who want to stay put. Please note that this event is "a vos propre frais," French for "at your own cost." We'll be on the second floor!
Post-Summit Social
Time: 6 PM
Date: Thursday, May 14th, 2020
Location: Riverside St-Henri
Website: http://riversidemtl.com/
This year's official #gamesUR social networking event, presented by Player Research, will be held at Riverside St-Henri, a cool venue just off the Lachine canal. Starting at 6 PM immediately after the conference on Thursday, you are invited to eat and drink in the indoor/outdoor space where we can cut loose, network, or continue to discuss the best content of the day. Limited transportation to the venue will be provided, but we ask that those with expense accounts please find their own way there (about a $15 cab ride from the Summit venue). A full mocktail menu will be available, and beverage tickets can be donated to charity rather than redeemed for a drink if you choose to do so. This event is private for #gamesUR ticket holders, please wear your badge and present it at the door for entry.

Conference Website
Please visit the conference website for further details about the venue and planning your trip to Montreal: http://gamesurconf.com/us/
The website will be updated to feature the conference schedule and social event details closer to the event date.

Code of Conduct
All of our #gamesUR Summit attendees, speakers, sponsors and volunteers are required to agree with the conference code of conduct. Organizers will enforce the code throughout the event. We are expecting cooperation from all participants to help ensure a safe environment for everybody.
Please read the conference's Code of Conduct here: https://gamesurconf.com/us/code-of-conduct/

About IGDA GRUX SIG
The IGDA Games Research and User Experience Special Interest Group (IGDA GRUX SIG) aims to improve the state of games user research and user experience within the industry. The ultimate goal of Games User Research and of Games User Experience is to help game designers reach their design goals by applying scientific and user experience design principles to ensure that players are having the experience developers intend.
The SIG facilitates community and information sharing among user researchers and user experience professionals at game companies, consultancies, and academia. We also take an advocacy and educational role in terms of spreading best practice user research, user experience design practices, and knowledge within the games industry via our two annual summits (One in the USA and one in the UK) and via our social media accounts and communities.

To learn more about the IGDA GRUX SIG please visit our website.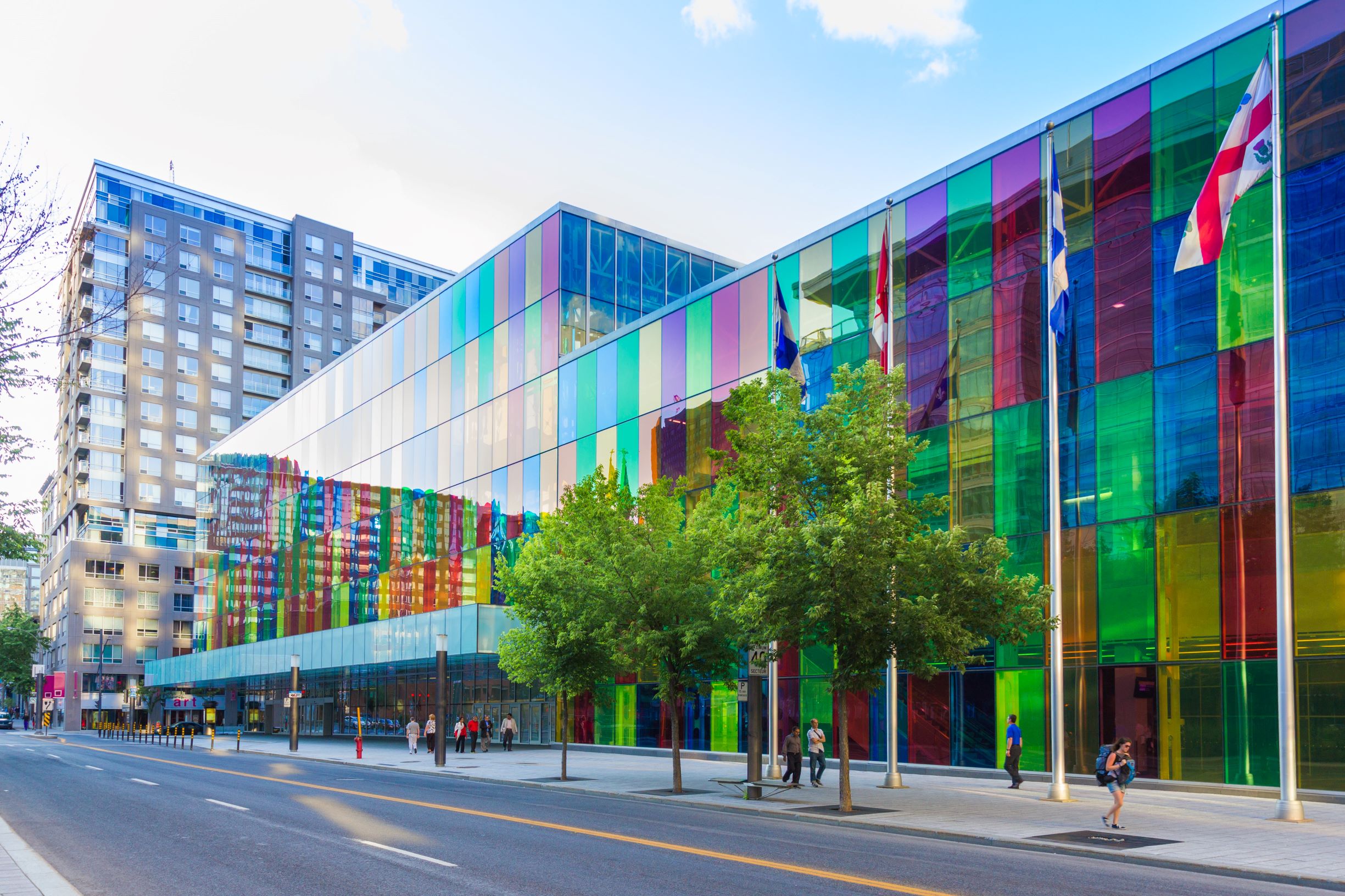 The Palais des congrès de Montréal

FAQs
When does the Early Bird period to purchase tickets end?
The Early Bird period ends March 8th at 11:59 ET. Afterwards, attendees can purchase a standard Summit ticket up until the day of the event.
Are there ID requirements to enter the event?
If you've purchased a student ticket, valid student ID (including a photo and expiry date) are required to be presented during registration. Otherwise, you do not need to bring an ID.
As per our conference Code of Conduct, attendees will be required to keep their #gamesUR Summit badge visible on them at all times. To attend the social events, please bring and wear your Summit badge.
Does the ticket include any meals?
Coffee, tea, and a continental breakfast will be provided in the morning. Lunch will also be provided, with vegetation options available. The afternoon will feature a coffee/tea/refreshment break and light snacks.
What are my transportation/parking options for getting to and from the event?
Public Transport
Public transport and taxi are both convenient and affordable ways to get around Montréal.
The metro (subway) system is clean, safe and fast. Please visit Montreal's public transit website for more information.
The Palais des congrès is located at the Place-d'Armes métro station. The station is accessible by outdoor entrances and indoors directly from the Palais.
Tourist passes for Montreal's public transport are available for one- or three-day periods.
Ride Share
Uber is also an acceptable option.
By Car
If you plan on driving, there are several parking facilities in the area. Please consult the Palais des congrès transportation website for more information on arriving to the venue via car and where to find parking in the area. Scroll down to "Getting to the Palais" and click on the "Car" section to reveal content.
By Air
If arriving by air, a shuttle to and from Montreal's airport is also available 24 hours, 7 days/week.
What can I bring into the event?
Please feel free to bring notepads, paper, or a laptop PC for note taking. To keep our space open and accessible, please avoid bringing your luggage to the event. Most hotels will hold luggage at the front desk if you plan to depart Montreal immediately after the Summit.
How can I contact the organizers with any questions?
Please contact the organizers at director@gamesurconf.com with any questions. We're happy to help!