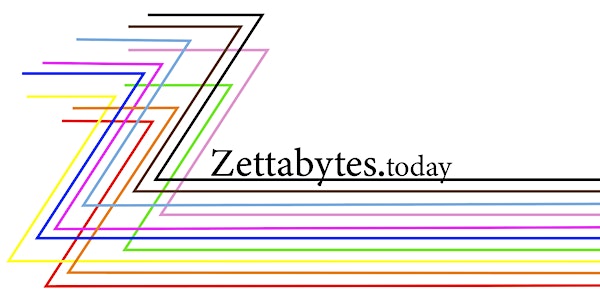 Games, Serious Games, and Gamification: Panelists- Chris Volpe and Rini Das
Calling all Tech Lesbians, Gay, Bisexual, Transgender, Non-Binary, Q+ professionals to join Zettabytes.Today
When and where
Location
Stonewall Columbus 1160 North High Street Columbus, OH 43201
About this event
Games, Serious Games and Gamification - A conversation
Between Chris Volpe, CEO Multivarious Games and
Rini Das, President RD Management Consulting Inc. DemsWin., Inc. and past CEO of PAKRA Games
Details:
6:00 pm to 6:30 pm: Meet and Mingle
6:30 pm to 6:40 pm: Few words from our coFounders
6:40 pm to 7:10 pm: A conversation about careers in games-design, the business of serious games business and applying behavior science to gamification mechanism
7:10 pm to 8:00 pm: Play games from Multivarious.com
Light refreshments and beverages will be provided. This event is free.
Biographies
---------------------------------------------------------------------------------
Chris Volpe
He, His, Him
CoFounder, MULTIVARIOUS.com and GDEX
From Ted-X Columbus Site
"Chris is the co-founder of Multivarious Games, the leading game development company in Columbus, OH. He is also the President and Co-Founder of the Ohio Game Developer Association which strives to build a community of game development and turn Columbus into the Silicon Valley of Video Games.
He is the founder of Midwest's premier Games Expo GDEX.
He leads a dynamic team of dedicated individuals to create novel gaming experiences and further the game development industry within Ohio. He is also the Director of Operations for Game-U, an educational company where industry professionals teach kids how to develop video games using industry software, STEM learning techniques and soft skill development.
Chris is enthusiastic about technology and innovation, and stays up to date on the latest industry trends in software and devices, in particular in the video game and healthcare spaces. He is driven to discover the best solutions possible to improve the lives of people. He has been involved in a variety of initiatives to promote and push health and wellness forward through innovative project development.
Chris is a passionate, dedicated, and driven man who is enjoys developing and realizing new ideas into tangible, marketable products. He is excited by the opportunities around connecting with people to find novel solutions to bring about change and improve his community. "
Chrisi received a B.F.A. in Design from The Ohio State University and a M.PH from the College of Public Health of The Ohio State University.
-------------------------------------------------------------------------------
Rini Das
She, Her, Hers
President, RD Management Consulting Inc.
CoFounder, DemsWin.com
Past CEO, PAKRAGames.com
Rini is a management consultant and serial-entrepreneur.
• In 2003, she founded RD Management Consulting, Inc., which helps Fortune 500 companies and other clients improve and grow their businesses, implement operational excellence, improve user-experience and customer-experience and product-adoption.
• In 2005, she co-founded Pentacle Partners LLC to provide marketing services to individual management-consultants.
• In 2008, she co-founded PAKRA Games, which provided gamification via video games and data-driven behavior human-capital management software to large and small companies around the world.
• In 2017, she founded DemsWin., Inc. and it provides big-data consulting to political and progressive advocacy campaigns
Rini has been unrelenting champion of gender-equality. As age fifteen, her first paid job was to provide math and science tutoring to younger girls. Before she came to the United States, she ran a STEM related tutoring business in India. Currently she promotes pro-immigration causes and bringing equity to marginalized communities. She volunteers for Ohio Progressive Asian Women Leaders (OPAWL), Executive committee member for Third Friday Democrats and is an Executive Committee Board member for Stonewall Columbus.
A thought-leader in gamification, behavior analytics, strategy, Big Data and operational excellence, Rini has authored numerous articles and presented at countless conferences. She taught undergraduates, MBAs, executive MBAs, and master's students at the University of Iowa, the University of Minnesota, Fisher College of Business (The Ohio State University), and Mendoza College of Business (University of Notre Dame). She trained more than 3,000 Lean and Six Sigma professionals and helped them achieve high ROI on more than 5000 projects.
Rini received a B.S. in Mathematics from St. Xavier's College (Calcutta, India), an M.A. in Economics from the SUNY Stony Brook, and an M.S. in Applied Mathematics and Decision Sciences from the University of Iowa.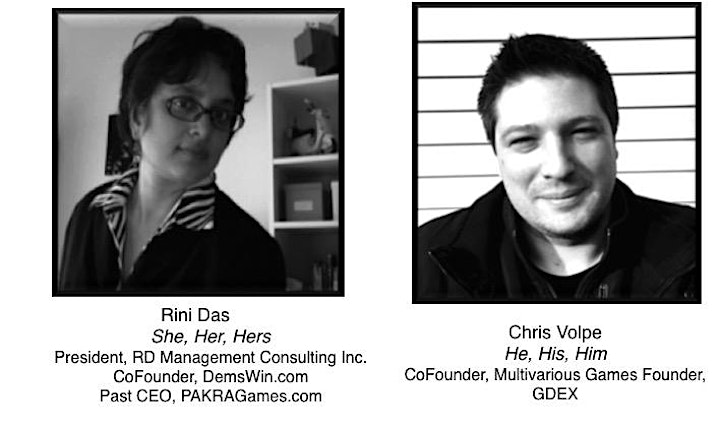 If you are a LGBTQ+ Tech professional .... And/Or
You have a data-story, an infrastructure case study, a data-model showcase, a visualization app, a digital experience showcase to share.
You are concerned about data-privacy and ethics of big-data.
You want to work in the intersection of art and technology.
You want to learn data-science, user-experience, design-thinking, civic engagement, social-good, open data and other such hot-topics.
You want to meet other LGBTQ+ professionals.
You want to promote your organization's LGBTQ+ employee group.
You want to start a LGBTQ+ employee group within your company.
You want to learn how developers are using design-thinking principles.
You want to jump-start or pivot your career.
You are seeking to enhance your leadership skills.
You are concerned about gender-identities and associated data-modeling.
You are concerned and want to implement policies that are inclusive of Transgender and Non-Binary professionals in your workplace.
You want to hire LGBTQ+ professionals.
You are a designer. You are a developer. You do DevOpps. You work in infrastructure. You do front-end. You do back-end. You work in middle-ware. You are a tester. You sell stuff. You pitch. You are a data architect. You are a Chief. You are a window-washer. You are a scrum-master. You are an artist. You are an UX expert. You are a strategist. You are a venture capitalist. You are an entrepreneur. You are a recruiter. You are what you are.
..... Whatever is your quest .....
Then Zettabytes.Today is your place.
Register now.
Come out and hang with us.