Blockchain Gaming Panel discussing the adoption, approaches to building compelling gameplay, challenges in the current ecosystem, and more.
About this Event
The "Game & Blockchain Meetup" of Korea Blockchain Week 2019!
Join us for two amazing panels about video games and blockchain:
30 minute discussion (+10min Q&A) on Platform and Protocol about adoption: "How to Compete with Traditional Games Industry Actors and How to Bring Players to Blockchain?"
Moderated by Edward Moalem CSO of Ultra with:
NEAR Protocol with Aliaksandr "Sasha" Hudzilin, Head of BD.
Ultra with Nicolas Gilot, co-founder and CEO.
Outplay with Gabby Dizon, Chairman and co-founder.
Matic with Sandeep Nailwal, Co-Founder and COO.

30 minute discussion (+10min Q&A) about Blockchain Games titled "What Does the Future of Games Look Like?"
Moderated by Aliaksandr Hudzilin of NEAR Protocol with:
The Sandbox with Sebastien Borget, co-founder and COO.
Axie Infinity with Jeffrey Zirlin, Growth Lead.
Experimental with Matias Nisenson, co-founder and CEO.
ITAM GAMES with Damian Byeon - Chief Communication Officer
After that it will be all about networking, talking about video games, enjoying the venue, the food and drinks!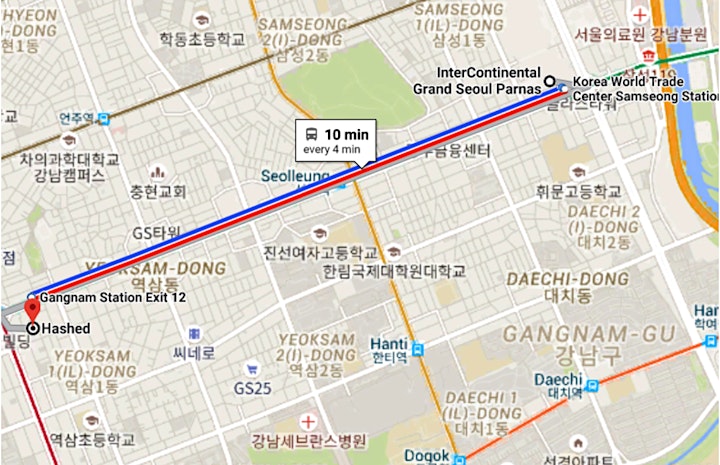 See you all at in Gangnam which has very easy access from the main conference D.FINE by subway (approx 10 minutes) or taxi.