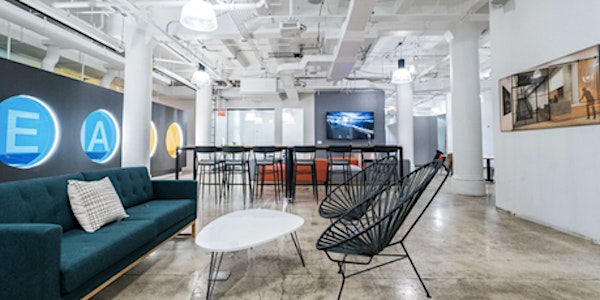 Galvanize SF: Scala from the Ground Up
When and where
Location
Galvanize 44 Tehama Street San Francisco, CA 94105
Description
This free 3-hour course is the tutorial that our co-organizer, and O'Reilly author of Learning Scala, Jason Swartz, had taught both at OSCON and SF Scala.
It is brought to you free of charge as a part of the Cognitive Frameworks Festival, running 6/6-9 in partnership between IBM, Galvanize, and Framework Foundation.
We'll update the meetup with more details as they are being finalized.
The tutorial is free but our parters support it and space is limited. Please only RSVP if you will come and learn. No-shows will be disqualified from the future events.
About the Instructor
Jason Swartz is a software developer who enjoys intuitive user interfaces, expressive programming languages and concise user documentation. He built APIs at eBay and Netflix, and is currently learning to live sweaty at ClassPass in SF. His book, "Learning Scala", was published by O'Reilly Media in December 2014.
---
About our Sponsor
Galvanize is a 21st Century school for entrepreneurs, engineers, and data scientists. On eight campuses across the U.S., the energy, intellect, and ambition of Galvanize students, members, and alumni are at the heart of a learning community that promotes belonging, and that celebrates courage and growth. Our faculty and flexible blended-learning platform, combining part-time online education and in-person training, provide the most relevant and in-demand technical skills to anyone with the smarts, drive, and grit to re-skill, up-skill and define success on their terms. Our members include first-time entrepreneurs, growing startups, and Fortune 1000 companies all looking to level-up. Become a member or enroll in an immersive course by visiting the Galvanize website. Follow us: Facebook, Instagram, Twitter, and YouTube.
To learn more about Galvanize, visit galvanize.com.