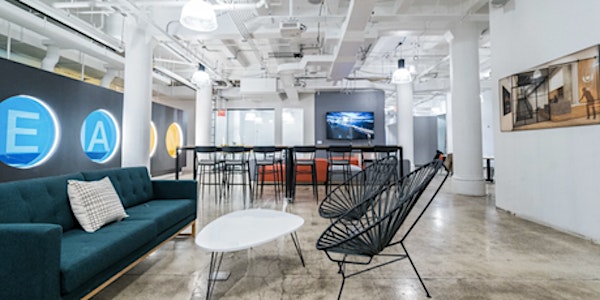 Galvanize SF: Optimizing and DeployingSpark and TensorFlow Models with GPUs
When and where
Location
Galvanize 44 Tehama Street San Francisco, CA 94105
Description
Using the latest advancements from TensorFlow including the Accelerated Linear Algebra (XLA) Framework, JIT/AOT Compiler, and Graph Transform Tool , I'll demonstrate how to optimize, profile, and deploy TensorFlow Models in GPU-based production environment.


This talk is contains many Spark ML and TensorFlow AI demos using PipelineIO's 100% Open Source Community Edition. All code and Docker images are available to reproduce on your own CPU or GPU-based cluster.
About the Instructor
Chris Fregly - PipelineAI

Chris Fregly is Founder and Research Engineer at PipelineIO, a Streaming Machine Learning and Artificial Intelligence Startup based in San Francisco. He is also an Apache Spark Contributor, a Netflix Open Source Committer, founder of the Global Advanced Spark and TensorFlow Meetup, author of the O'Reilly Training and Video Series titled, "High Performance TensorFlow in Production."

Previously, Chris was a Distributed Systems Engineer at Netflix, a Data Solutions Engineer at Databricks, and a Founding Member and Principal Engineer at the IBM Spark Technology Center in San Francisco.

---
About our Sponsor
Galvanize is a 21st Century school for entrepreneurs, engineers, and data scientists. On eight campuses across the U.S., the energy, intellect, and ambition of Galvanize students, members, and alumni are at the heart of a learning community that promotes belonging, and that celebrates courage and growth. Our faculty and flexible blended-learning platform, combining part-time online education and in-person training, provide the most relevant and in-demand technical skills to anyone with the smarts, drive, and grit to re-skill, up-skill and define success on their terms. Our members include first-time entrepreneurs, growing startups, and Fortune 1000 companies all looking to level-up. Become a member or enroll in an immersive course by visiting the Galvanize website. Follow us: Facebook, Instagram, Twitter, and YouTube.
To learn more about Galvanize, visit galvanize.com.