Multiple Dates
Galvanize Data Science Information Session - Denver (VIRTUAL)
Description

THESE SESSIONS MOVING FORWARD WILL BE HOSTED VIRTUALLY
Zoom link for May 20 6pm MST: https://zoom.us/j/92718534772
Join us for a discussion with the Data Science Immersive Instructors, Career Services, and Enrollment team about how to start a career in data science. You'll leave this event with a clear direction and structured options for beginning your career in this quickly-growing field.
Need preparation resources? This session is for you!
Meet your Data Science Instructors, Frank Burkholder, Ph.D & Kayla Thomas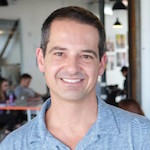 Meet your Career Services team, Angela Hayes & Chris Hegg.

Schedule:
6:00pm: Meet and Greet - Food and drinks provided
6:10pm: Course Overview, Application Process, Scholarships and Financing Options
6:20pm: Career Support and Community Membership
7:00pm - 7:30pm: Ask us Anything!
Over the course of 12 weeks, you'll learn the tools, techniques, and fundamental concepts you need to know to make an impact as a data scientist. You'll work through messy, real-world data sets to gain experience across the data science stack: data munging, exploration, modeling, validation, visualization, and communication. Our unique setting in the Galvanize community of startups and tech companies is the perfect place to learn and expand your network!
About Galvanize:
Galvanize is the ultimate technology ecosystem. Our eight campuses across the country bring together coding bootcamps, coworking space, and a unique learning community that includes aspiring data scientists and software engineers.

Education – part-time and full-time coding bootcamps in data science and software engineering, offered on-campus and online

Workspace – whether you're a freelancer, startup, or established business, we provide beautiful spaces with a community dedicated to supporting your company's growth

Networking – events in the tech industry happen constantly in our campuses, ranging from popular Meetups to multi-day international conferences
To learn more about Galvanize's Data Science bootcamp, visit https://www.galvanize.com/data-science-bootcamp
If you have specific questions regarding our Data Science Immersive program on campus, or want to speak with our Enrollment Advisor please reach out to Brad.Smith@galvanize.com