Location
Galatoire's Restaurant
209 Bourbon Street
New Orleans, LA 70130
Refund policy
Refunds up to 1 day before event
Description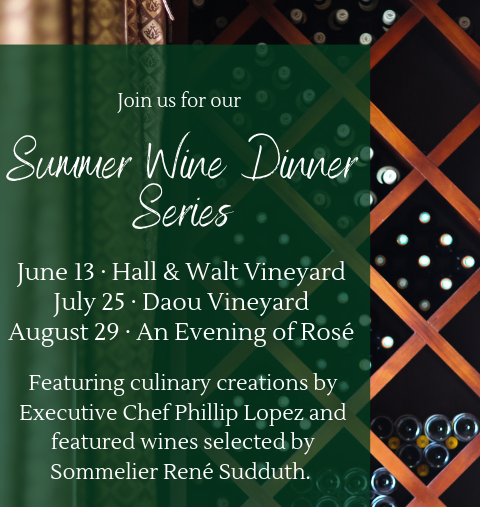 Galatoire's Restaurant is pleased to announce the final installment of its Summer Wine Dinner Series.
Thursday, August 29, will conclude the summer series with a special dinner called An Evening of Rosé. This specialty dinner will feature wines from several vineyards handpicked by Galatoire's own sommelier. The selections, with varying shades of blush, will be sure to end the summer series on a high. Tickets are $125.
An Evening of Rosé:
First Course:
Domaine Houchart Sainte Victoire Rosé 2017
Chicken "Paillard" Salad
Roasted Hazelnut, Watermelon, Black Cocoa, Mild Cheddar, and Smoked Black Raisin Vinaigrette
Second Course:
Bastide de la Ciselette Bandol Rosé 2018
Marseille Bouillabaisse
Sea Urchin, Smoked Potato, Cured Scallop, Mussel, "Black Truffle", Escolar, Mussel Escabeche
Third Course:
Gramona Mart Xarel-lo Vermell 2018
Roasted Guinea Hen
Summer Vegetable Cassoulet, Eucalyptus, Orange Flower, Fennel, and Huitlacoche
Fourth Course:
Domaine de la Fouquette Rosé d'Aurore 2018
Border Springs Farm Lamb
Dixie Voodoo Barley Porridge, Pickled Plums, Gruyere, Parsnip, and Maitake Mushrooms
Fifth Course:
Louis de Grenelle Saumur Rosé-Cuvee Corail
Ambrosia Dessert
Coconut, Pineapple, Lychee, Orange, Strawberry, Violet, and Muscadine
For more information, call (504) 525-2021. Limited seating is available so purchase your tickets today!