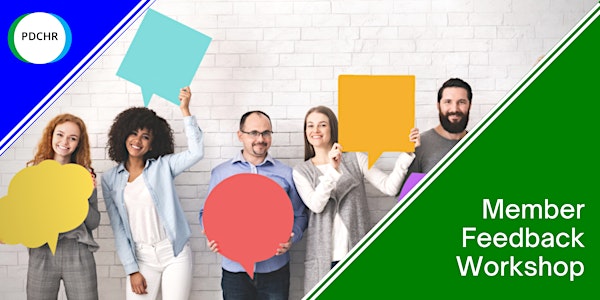 Gaining and Analyzing Membership Feedback Workshop
What would it be like if you truly knew the needs, wants, and desires of your membership?
About this event
Doors open 11:45, session starts at noon.
Join your peers for a workshop about how to truly find out your membership's needs, wants...and how you're doing in addressing them!
Subject matter expert Scott Weersing will provide insight into the fundamentals of feedback development, acquisition, and analysis; and then guide you in practical application activities.
This is the second of three monthly sessions in a series focusing on association business development competencies. You can attend any or all as you wish!
Lead Smarter, Not Harder!
If you are the current, rising, or past leader in a professional, civic, fraternal or other community service  association, and:
You wish to learn how your peers achieve goals and address challenges;
You are willing to share your hard-won lessons learned; and
You believe it's important to connect with others also trying to deliver effective volunteer leadership...
Then come and meet, share, and learn with your peers at this educational opportunity!
FAQs
Who should attend? These educational opportunities are designed to help the current and rising leaders of associations. You don't have to be in that role...yet!
Hey, why is this so darn affordable? The Professional Development Consortium of Hampton Roads is dedicated to making leadership education easily accessible to the volunteer leaders we serve.
Can I get educational credits for attending? You may be able to self-report continuing education credits in accordance with your association's guidance .