Description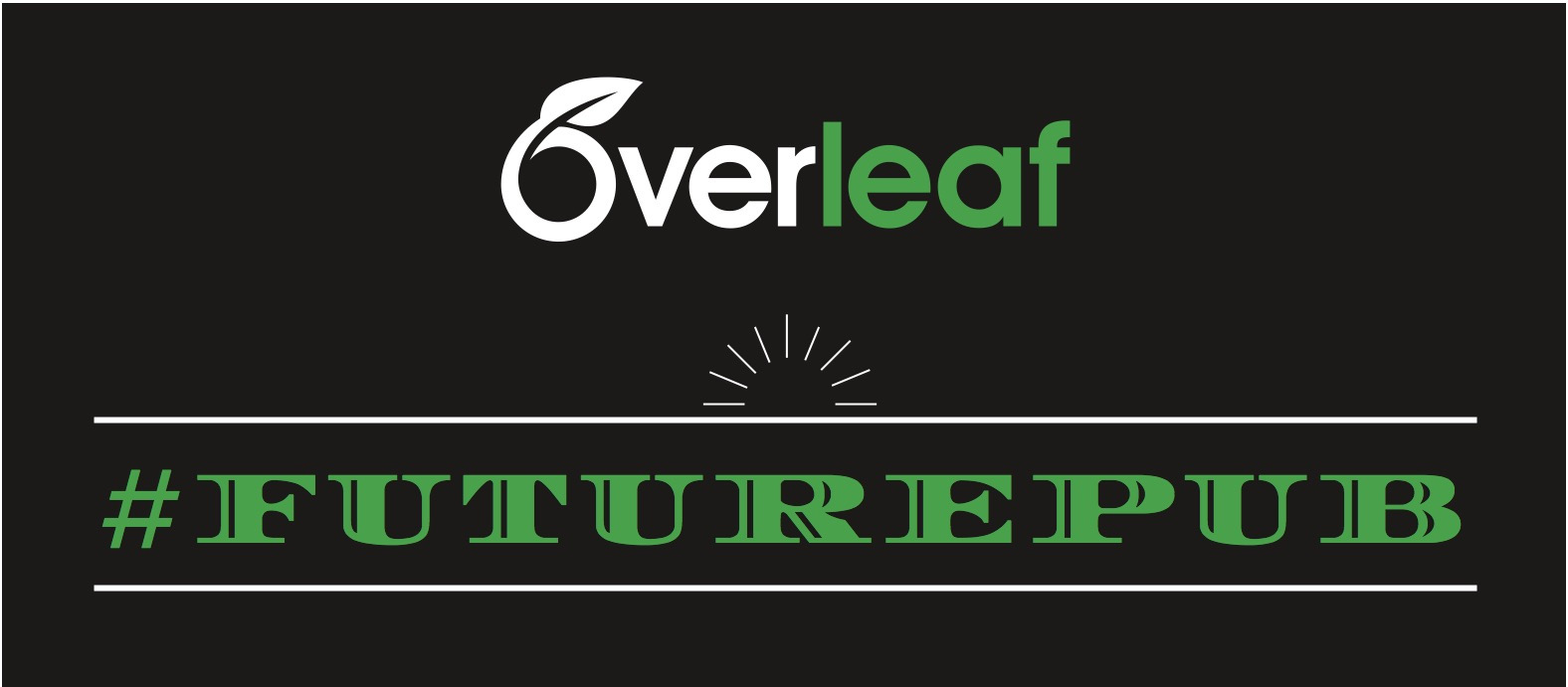 #FuturePub is back in town, and it's going to be awesome!
After going transatlantic with the last #FuturePub, we're back in London and would love you to join us for an evening exploring exciting new ideas and technologies in science & publishing! And free pizza!
The evenings are designed to be fun and informal - we aim to give opportunities to those working on new ideas and innovations a chance to present and get feedback on their ideas. And did I mention the free pizza?
This is the seventh #FuturePub – we're now described as "a staple of the London science tech/publishing scene" (thanks Eva!) – but in case this is your first time, here's how it works:
Six* quick-fire talks cover a range of new and exciting developments in science & publishing tech.

These all fit into a one hour slot (from 7-8pm), to keep the evening fast-paced and fun!

The rest of the evening is then open for discussions and conversations over drinks – we expect a great mixture of attendees from the research, publishing and start-up communities. Plus there'll be free pizza!

After the event (at around 9pm), we usually continue the discussions at a nearby pub, until everyone's all-talked-out. This time we're teaming up with ScholarlySocial and heading to The Fellow (which is just around the corner from the venue) :)
*Seeing as it's #FuturePub 7 and we had such an amazing group of people volunteering to speak, we've squeezed in an extra talk, to give you...
The Magnificent Seven
We're delighted to have seven great talks lined up on topics from scientific news to peer review to citizen science. In running order, the talks are:
Reimagining scientific news: How user research led to an entire product redesign, by Sybil Wong and Mimi Keshani

Publishing Research Ideas and Outcomes, by Ross Mounce

Peercog: Peer-to-peer recognition from author to reviewer, by Laura Harvey

Peer to Peer Science, by James Littlejohn

Automating peer review for research, by Daniel Shanahan

Peerwith - connecting experts, by Joris van Rossum

Citizen Science, Open Science & scientific publication, by Muki Haklay
and you can read more about each talk and speaker below. But first - the all important venue & timing info!
Location
The Stables, Digital Science
Opposite the Springer Nature Glasshouse Building
2 Trematon Walk, Wharfdale Road,
London
N1 9FN
Doors open at 6:30pm and the talks will kick off at 7pm. Space at the venue is limited, so please register for your free tickets now to reserve your place!


Talk Outlines & Speaker Bios
Reimagining scientific news: How user research led to an entire product redesign, by Sybil Wong and Mimi Keshani
Sparrho's vision is to be the one-stop-shop for the latest scientific content and we've recently made some major changes. We've spoken to hundreds of Sparrho users, a diverse community ranging from academia (PhD students, postdoctoral researchers, and faculty members) to journalists, industry professionals, investors, concerned parents, and more. While all of our users wanted to stay up to date with the latest in science, the problems they were trying to solve were very different - by trying to solve everybody's, we ended doing too much. We're here to talk about the drastic step of rebuilding Sparrho from the bottom up.

Sparrho 4.0 is now live and we've recently added the new and improved keyword filtering back into Sparrho channels! Check it out for yourself at www.sparrho.com now!
About Sybil and Mimi
Sybil Wong is Head of Marketing and Communications at Sparrho, and has PhD in Molecular Oncology from the University of Nottingham and Barts Cancer Institute. She is former SVP Business Development and OneStart Director at the Oxbridge Biotech Roundtable, and you can find her on twitter at https://twitter.com/SybilCKW

Miriam (Mimi) Keshani is Head of Product at Sparrho. She studied Natural Sciences at UCL and completed an MPhil in Nanotechnology at the University of Cambridge. Selected as 25 Under 25 by Code First: Girls. You can find Mimi on twitter at https://twitter.com/MimiKeshani.
Publishing Research Ideas and Outcomes, by Ross Mounce
I'll talk about the idea of publishing the entire research cycle, not just traditional research articles. A new breed of outlets such as the Journal of Brief Ideas (http://beta.briefideas.org/), ThinkLab (http://thinklab.com/), and Research Ideas and Outcomes (http://riojournal.com/) are emerging to help researchers share and get value from the often hidden early research work such as writing grant proposals. I will discuss the background to the idea as well as specific outlets, with a focus on RIO.
About Ross Mounce
Postdoc at the University of Cambridge and a founding editor of the Research Ideas and Outcomes (RIO) journal: http://riojournal.com/. You can visit my personal site at http://rossmounce.co.uk/.
Peercog: Peer-to-peer recognition from author to reviewer, by Laura Harvey
Reviewer recognition has been a topic of increasing importance over the last 5-10 years, from reviewer rewards, certificates and formal credit for peer review. One aspect yet to be explored in any depth is that of peer-to-peer feedback from the author to reviewer. What we hope to achieve with Peercog is a proof-of-concept study on the effects of author to reviewer feedback after peer review, investigation on how the format of this feedback can/should be customisable by the journal/publisher and future directions for the project.
About Laura Harvey
Laura brings over 5 years' of experience in publishing, at society and commercial publishing houses, to her current role as Editorial Development Manager at the British Institute of Radiology, driving intelligent growth and innovation from an editorial perspective. Her areas of expertise include the full editorial and commissioning life cycle for journals, books and other digital products, peer review, community engagement and strategic commissioning.

Laura is a published author and a passionate advocate for the STEM sector involved in outreach projects engaging with a range of audiences from sixth-form level students and school leavers to experienced publishing professionals, librarians and fellow scientists.
Peer to Peer Science, by James Littlejohn
Satoshi Nakamoto White-paper, Bitcoin: A Peer-to-Peer Electronic Cash System heralded in a new 'trust' protocol for money. Inspired by the innovative blockchain technology of bitcoin, maidsafe, ethereum etc. a question was raised: How can this be applied to science?

Dsensor uses Peer to Peer technology to apply the scientific method to data collected from sensors. Traditionally, truth is established in science by hypothesis, experiment and the process of Peer review, Dsensor updates this to a computational consensus based on the Decentralised Sensor Mapping Protocol. The talk will explain what that means?
About James Littlejohn
Born and educated in Aboyne, Aberdeenshire. Graduate Economics & Accounting from Aberdeen University 1995. During that time I formulated, wrote and foresaw an Attention based economy. Over the last 20 years I have pursed startups and set up open source projects based on those insights, covering financial services, food, text mining and now blockchains. You can visit my personal site at http://www.aboynejames.co.uk.
Automating peer review for research, by Daniel Shanahan
We are just starting a pilot across some BioMed Central medical journals to see if automated peer review using text-mining and synonym matching (StatReviewer) can improve the transparency and quality of reporting for reports of clinical trials. The reviews are run in parallel to the normal peer review process for the journals, and the impact is being evaluated compared with the standard reviews.
About Daniel Shanahan
I am Associate Publisher for BioMed Central and oversee both a portfolio of journals and the ISRCTN trial regsitry. In my role I drive open science and transparency strategies and iniatives across the company. You can find me on twitter at https://twitter.com/danrshan, and connect with me on LinkedIn at https://uk.linkedin.com/in/danielrshanahan.
Peerwith - connecting experts, by Joris van Rossum
Joris will talk about Peerwith, a platform launched to make author services more effective and affordable by connecting academics directly with hundreds of experts in a full range of academic services. Peerwith is connecting experts through integrations with social networks and workflow tools, as well as through its marketplace.
About Joris van Rossum
Joris has worked on several innovations in the publishing industry before launching Peerwith, including Scopus, the Elsevier WebShop, and more recently, the reviewer recognition platform. You can connect with Joris on LinkedIn at https://nl.linkedin.com/in/jorisvanrossum.
Citizen Science, Open Science & scientific publication, by Muki Haklay
Citizen science is a growing area of scientific activity, with a very wide range of practices that fall under it - from crowdsourcing unused computing resources, to DIY science where people create their own tools, to engagement activities that are aimed at non-literate and technically illiterate participants. Across this spectrum, there are many issues with access to existing publications, involvement in collaborative writing with non-professional scientists, and access to information. The traditional model of scientific knowledge production and sharing jar with the field on many levels. The aim here is to raise awareness to the issues, rather than suggest solutions!
About Muki Haklay
I'm a professor at UCL, where I run the Extreme Citizen Science group, and I'm involved in citizen science both as someone who work on participatory citizen science projects, but also through studying the field, involvement in the new journal for the field (Citizen Science: Theory & Practice) and as board member for the Citizen Science Association. You can visit my personal site at: https://povesham.wordpress.com/.
See you on May 10th!
Don't forget to register! :)
Organizer of #FuturePub 7 - New Developments in Scientific Collaboration Tech
Overleaf is a startup and social enterprise that builds modern collaborative authoring tools to help make science and research faster, more open and more transparent.
Overleaf's market-leading collaboration technology is now in use by over three million researchers, students, and teachers in institutions, labs, and industry worldwide.