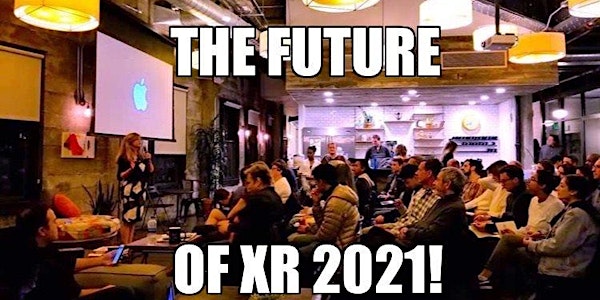 Future of XR Panel 2021 & Beyond
Future of XR Panel 2021
About this event
2021 & beyond bring extraordinary new extended reality concepts and insight. These technologies include AR/VR/MR & more.
Come hear our fantastic line-up of guest speakers along with an opportunity to network in breakout rooms following our event!
*Limited tickets for Zoom entrance.
MODERATOR:
KENT BYE
Futurist, influencer & host of the Voices of VR podcast
GUEST SPEAKERS:
CATHY HACKL
Futurist & Author of The Augmented Workforce AR/VR Leader
Cathy Hackl ​is a leading futurist and tech/media executive specializing in the impact emerging technologies like AR, VR, and AI, are having on communications and business. LinkedIn​ has recognized her for two years in a row as one of the top technology Voices on the platform globally, its highest honor. Hackl has worked on enterprise strategy, innovation, communications, developer marketing strategy, and business evangelism with brands like UPS, HTC VIVE, Mozilla, Sony Pictures, Magic Leap, and Adobe.
She has been shortlisted as Technology Evangelist of the Year 2020 by the Women in IT Awards and is working on her second book, The Augmented Workforce: How AI, AR, & 5G Will Impact Every Dollar You Make (coming in the winter).
Cathy is a professionally trained futurist and uses strategic foresight and futures intelligence to harness weak signals and today's emerging trends and help companies and brands future-proof their long term strategic planning. She is a global advisor for VR AR Association and was recognized in 2016 by NBC News as one of the top Latina women working in VR.
CHRISTOPHER LAFAYETTE
Black Technology Mentorship Program (BTMP)
Christopher Lafayette is an Emergent Technologist in Medtech, Ecotech, education, virtual, augmented and mixed reality, artificial intelligence, telepresence, and several additional applied sciences. He is a Silicon Valley national and international speaker. Thought Leader. Culture & Inclusion Advocate. He's working with corporations and organizations in causing actual impact-acceleration in removing barriers to innovation.
Founder of BTMP: A Mentor-Mentee program that inspires, educates, and brings underserved black communities into technology. Founder of XR platforms, Flotilla, HoloPractice, and the Immersive Directory. A lecturer, explorer, and student of safety and accessibility for hyper-real constructs of extended reality. A maker of fully equipped immersive Holodecks, and medical technology software for XR.
Christopher has executed and managed business development for thousands of campaigns and projects. An expert in lab-to-market platform launch.
DARRAGH DANDURAND
Creative Director, Curator + Journalist.
Darragh Dandurand is an award-winning creative director, brand strategist, photojournalist, and curator who has worked in media for a decade and now in immersive technology / spatial computing, as well. Recent clients include a number of media outlets and studios, such as Refinery29, VICE, Verizon, the New Museum, Buck Co, Superbright, Sensorium, iHeartMedia and Wallplay. Currently, Darragh is consulting creative tech teams, developing her own experiential projects, publishing articles on mixed-reality, and researching and presenting on the intersection of fashion, e-commerce and wearable tech. She sits on the board of directors for the Femme Futures Grant via The Kaleidoscope Fund.
RAFAEL BROWN
Microsoft (Advisory)
Rafael Brown is a game designer, software developer, studio head, XR evangelist, group admin, and community builder. He is a 25 year veteran of the games, multimedia, extended reality, and interactive software industries. He currently runs his own companies, Digital Myths (content) & ConductXR (technology), and also functions as a Microsoft Regional Director (advisory). Over the years, Rafael has worked at Nintendo, Microsoft, Bethesda, Electronic Arts, Activision, and 2K Games. Titles and franchises including, Doom, Quake, Rage, Wolfenstein, Thief, System Shock, Need for Speed, Mafia, Mass Effect, Jade Empire, Tony Hawk, True Crime, Gun, Tribes, and The Hobbit. Recently he led a team to co-develop the Roblox Lil Nas X Virtual Concert Experience, one of the largest virtual concerts of all time.
DAMON HERNANDEZ
IDEAbuilder
AEC & VR Hackathons & AR Developer Camps
Damon works as a designer and developer that has been active in virtual environments and the 3D web for 20 years. He was recently at Samsung Research America, where he focused on making the web browser experience awesome and enhanced with immersive web technologies. He is also co-founder and tech director for IDEAbuilder, a high tech building company that uses immersive technologies and robotic manufacturing to build more efficiently. Over the years, he has built numerous mixed reality applications and has lead dozens of research projects in multiple domains.
As a founding team member of the Augmented Reality Developer Camps, VR Hackathons, & founder of the AEC Hackathon, he is actively working to help grow the use of innovative technologies.
RAFFAELLA CAMERA
Raffaella Camera is an award winning senior executive with extensive experience in building, growing and promoting large businesses in digital, emerging technology, advertising and ecommerce.
As the former Global Head of Innovation & Strategy for Accenture XR, Ms. Camera defined the companywide XR growth strategy, including identifying and managing alliances with major XR ecosystem players, like Facebook, Qualcomm, Microsoft, ISVs and content creators. She was responsible for the creation of innovative XR-based products in collaboration with clients and ecosystem partners. She directed and represented the group's messaging with the press, disseminating XR thought leadership worldwide.
Ms. Camera regularly serves as a subject matter expert on XR, speaking at conferences such as CES, Cannes Lions, SXSW, AWE and Snapdragon Summit. She has been published in Harvard Business Review, Forbes and Venture Beat among others and was featured as a "market illuminator" in The Infinite Retina, a book on spatial computing with Steve Wozniak's foreword.
Ms. Camera has won multiple awards in advertising and emerging tech, including VR FEST's Best VR Branded Entertainment, Communication Arts, Lumiere Award for VR, Webby, IDG's DEMOgod Award for Best AR Retail Shopping. Currently, Ms. Camera is an advisor to the Women in XR Fund and a board member of the Advanced Imaging Society where she chairs the Executive Committee on Inclusion & Diversity.
ALAN SMITHSON
MetaVRse , Inc
Alan Smithson's purpose in life is to inspire and educate people to think and act in a socially, economically, and environmentally sustainable way.
Mr. Smithson is the CEO of MetaVRse, a universal, web-based 3D creation platform that enables anyone to leverage the power of spatial computing. He is a proud Father, Business Leader, TEDx Speaker, and Podcast Host. Previous to MetaVRse, Mr. Smithson co-invented the World's first touchscreen DJ system, Emulator — featured on Dragons' Den and winning DJ Mag's Innovative Product of the Year in 2011. He is an Independent Global Advisor on the Business of XR. TEDx Talk - The Marriage of Education & Technology. XR For Business Podcast (Host)
KENT BYE - MODERATOR
Voices of VR Founder & Host
Since May 2014, Kent Bye has conducted over 1500 Voices of VR podcast interviews featuring the pioneering artists, storytellers, and technologists driving the resurgence of virtual & augmented reality. He's an oral historian, experiential journalist, & aspiring philosopher, helping to define the patterns of immersive storytelling, experiential design, ethical frameworks, & the ultimate potential of XR. You can follow his work on Twitter @kentbye and http://voicesofvr.com/
**OUR ONLINE EVENT LINK WILL BE POSTED BY TUESDAY**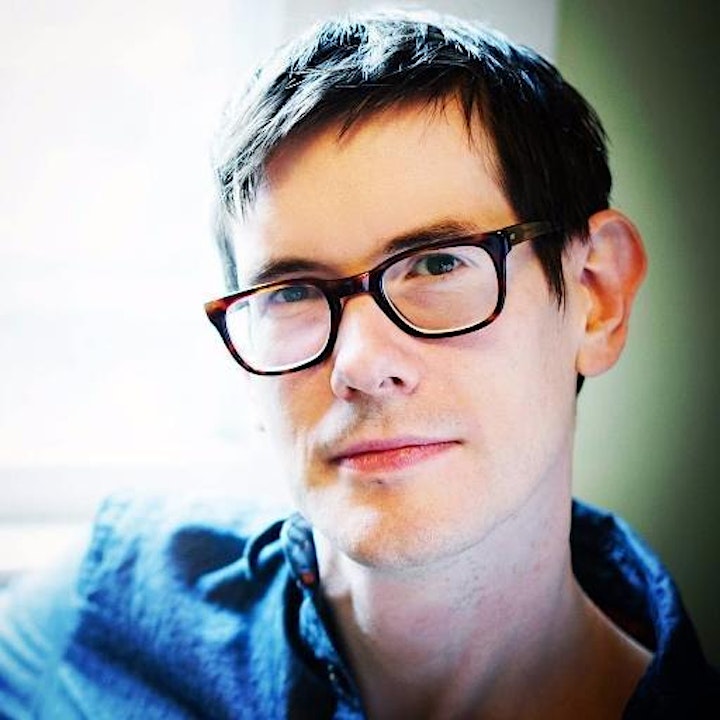 KENT BYE - MODERATOR
Futurist, Influencer & Host of the Voices of VR podcast, and a keynote speaker, panelist, and moderator at international industry conferences.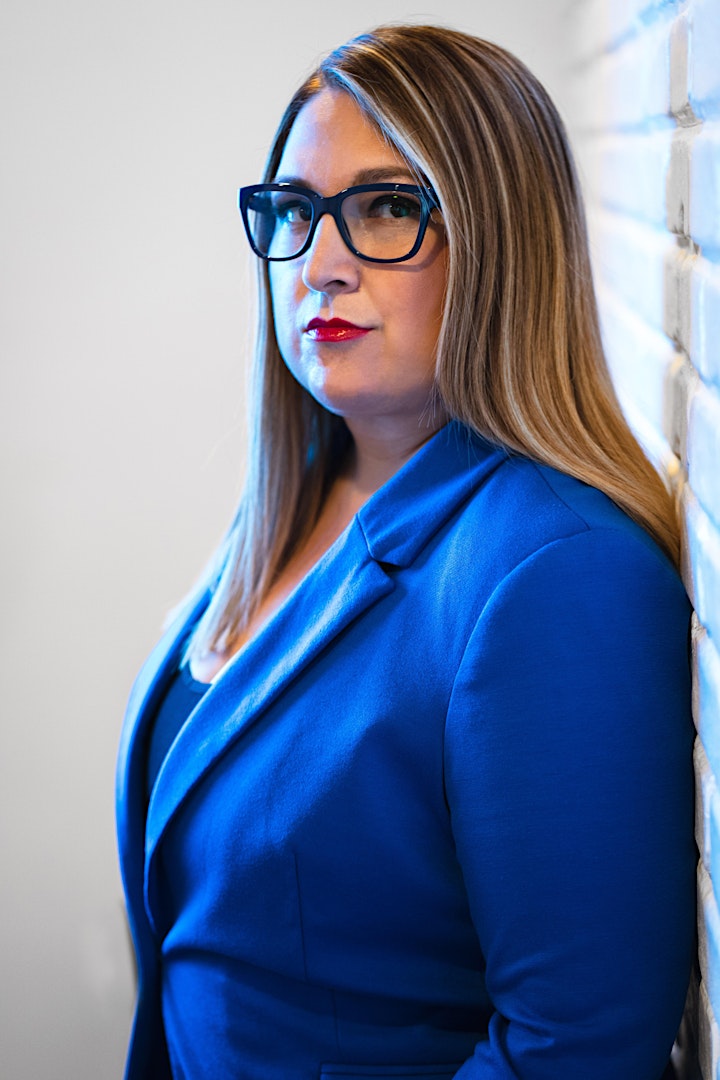 CATHY HACKL
Futurist & Author of The Augmented Workforce AR/VR Leader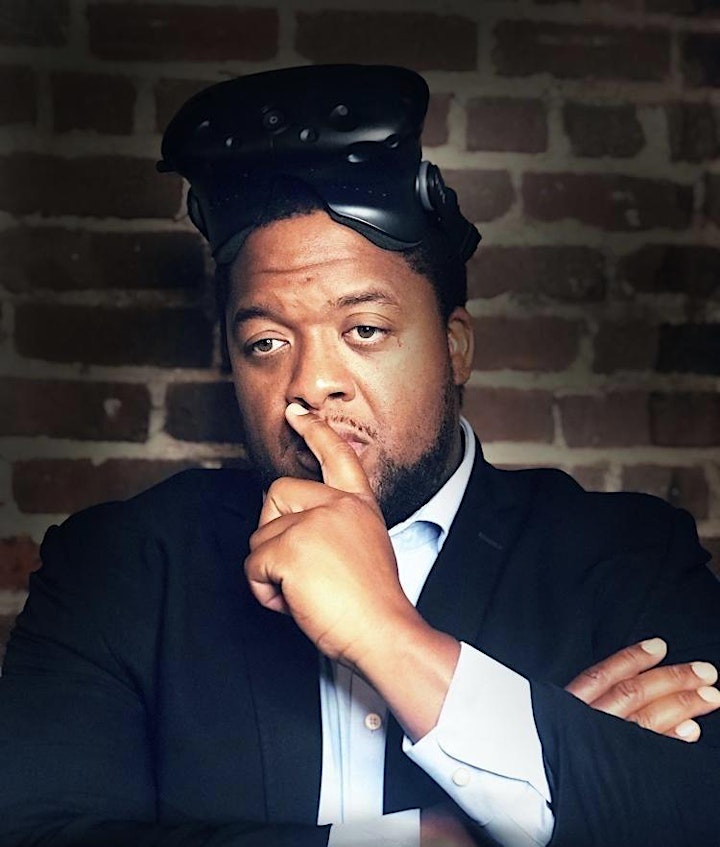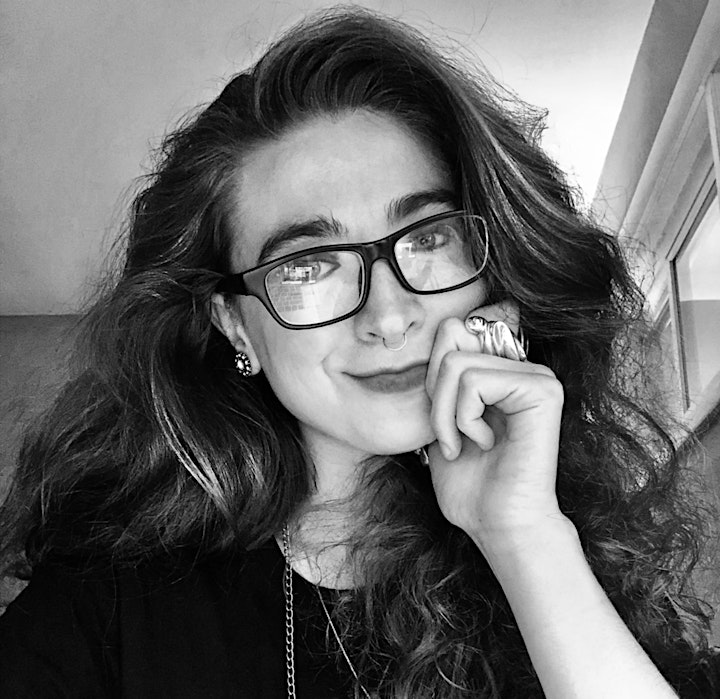 DARRAGH DANDURAND
Creative Director, Curator + Journalist.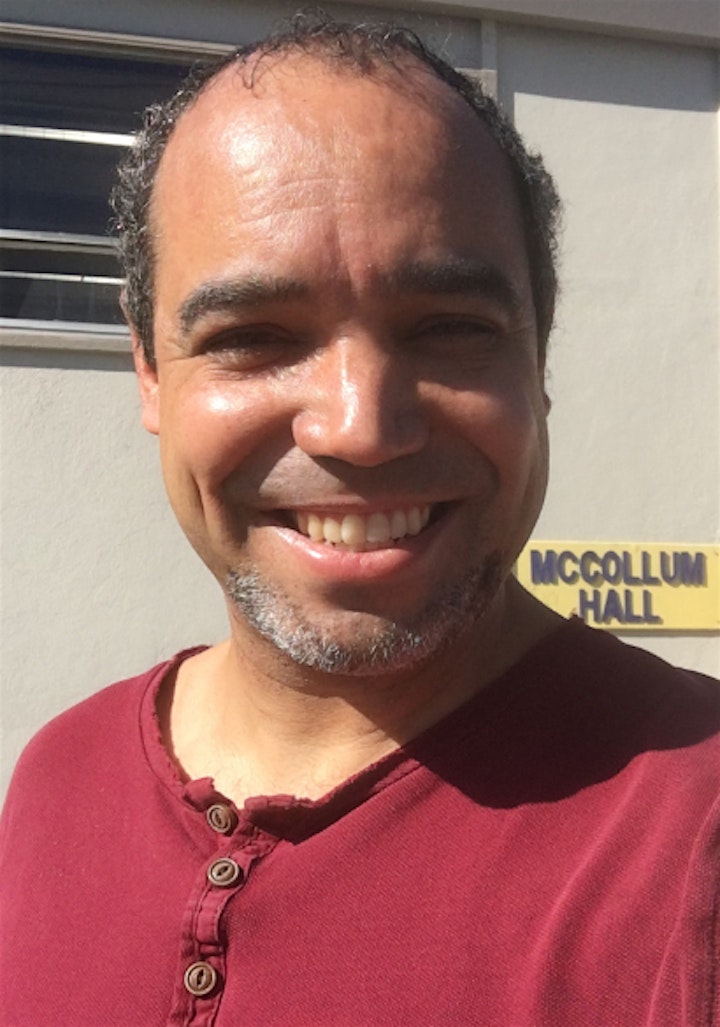 RAFAEL BROWN
Microsoft Regional Director (advisory)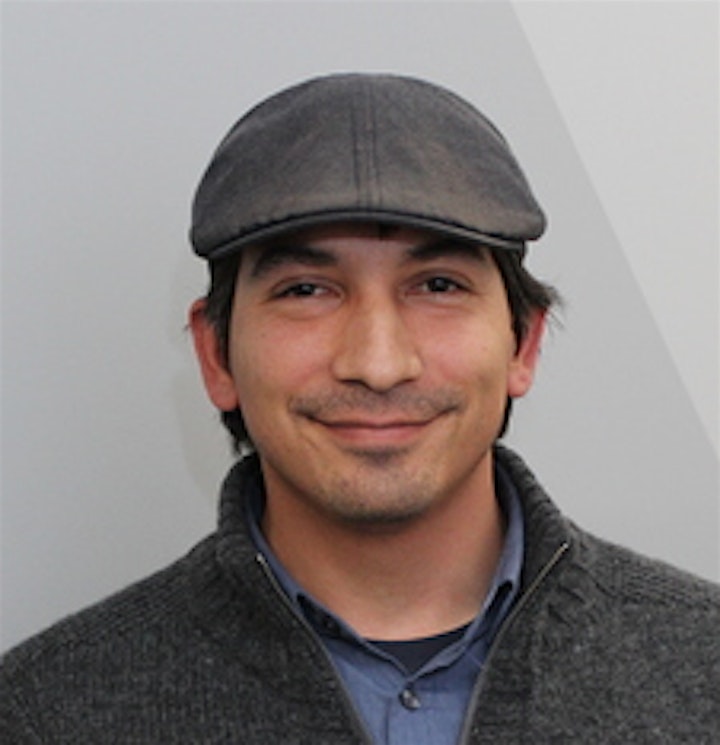 DAMON HERNANDEZ
IDEAbuilder
AEC & VR Hackathons, AR Developer Camps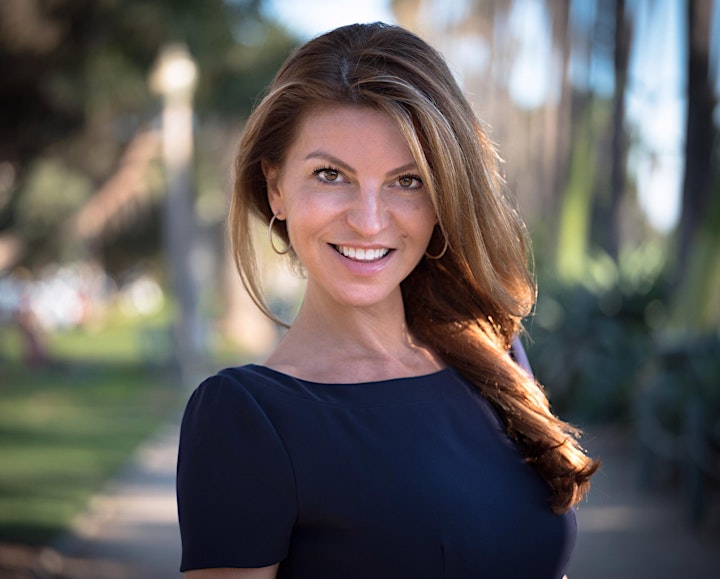 RAFFAELLA CAMERA
Managing Director | Global Head of Innovation & Strategy, Accenture XR (VR/AR)| Strategic Business Growth in Digital, Emerging Tech, Entertainment, Advertising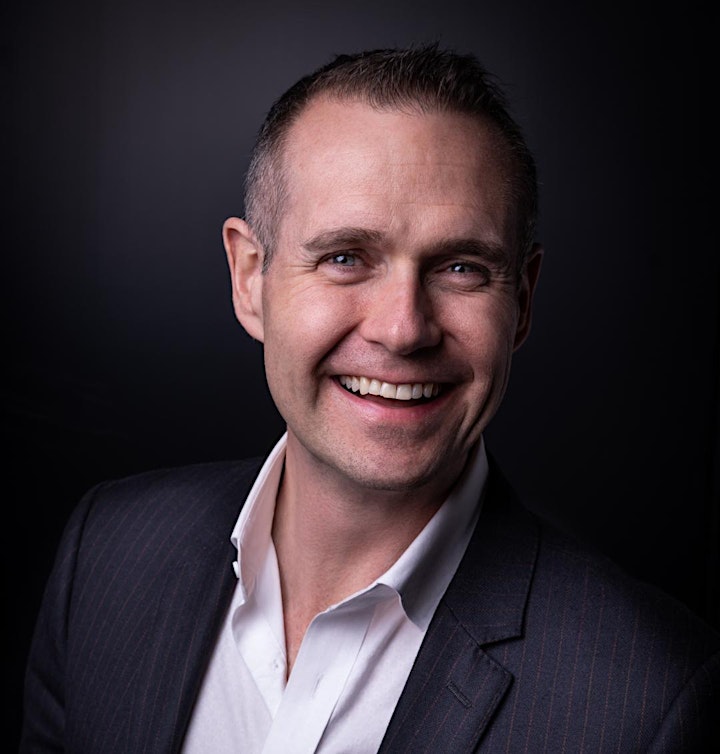 ALAN SMITHSON
MetaVRse, Inc.