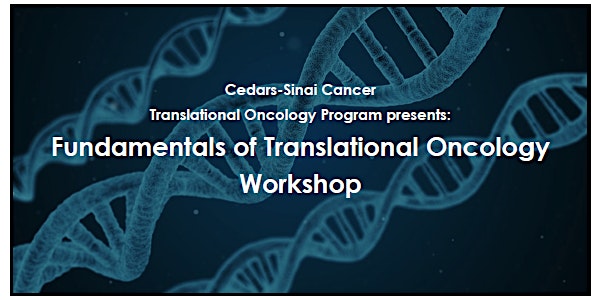 Fundamentals of Translational Oncology
This is a longitudinal education workshop for CSMC faculty and community members interested in translational research in cancer.
About this event
What are the goals of the workshop?
Participants should gain insight into the practical issues involved with moving an original basic discovery/concept from the laboratory to a well-developed, hypothesis driven clinical trial with appropriate design and sample size that will advance the project to larger scale and/or impact the practice of clinical oncology using resources available at or through Cedars-Sinai Cancer and Cedars-Sinai Medical Center.
Will this course help me to write better grants?
The focus of this course is translation of ideas and not grant writing. CS Cancer has a number of other workshops and meetings that will aid with that process. It is hoped that studies developed from this workshop will become part of, if not central to, future grant applications.