Fundamentals of Harmonics Seminar Apr. 26, 2019, Cedarburg, WI

Friday, April 26, 2019 from 8:00 AM to 12:00 PM (CDT)
Event Details
Fundamentals of Harmonics Seminar PQ-(107) DSPS # 17383  -  4 Credit Hours 
From Introduction to Best Practices, this comprehensive course is perfect for any electrical professional dealing with electrical systems that may have harmonics or want to prevent harmonics.   
For Electrical Professionals: This Power Quality Seminar is Approved by Wisconsin Department of Safety and Professional Services DSPS Course ID # 17383 for Commercial Electrical Inspector Certification, Industrial Journeyman Electrician License, Journeyman Electrician License, Master Electrician License
This four-hour seminar teaches the fundamentals of harmonics, including harmonic distortion and its causes, problems associated with harmonics and practical limits for harmonic distortion. The seminar teaches methods to identify, reduce and to avoid harmonics problems.
I. Introduction
a. Reference materials
b. What is harmonic distortion?
c. Linear and non-linear loads
d. Voltage and current distortion
e. Harmonic spectrum
f. Total Harmonic Distortion
II. Causes of Harmonic Current Distortion
a. End-user equipment
b. AC to DC power conversion equipment
c. Block diagram for VFD or UPS
d. Types of Rectifiers
e. The sequence of harmonics by rectifier type
f. 6-pulse rectifiers
g. 12 & 18 pulse rectifier distortions
III. Problems caused by Harmonics
a. Wasted energy, increased current & kVA
b. Equipment failure, Increased operating temperatures
c. Fuse blowing, C.B. tripping
d. Effects of harmonics on transformers
e. Effects of harmonics on capacitors
f. Harmonic resonance (series & parallel)
g. Harmonic voltage distortion
h. SCR voltage notching
i. The remedy for SCR voltage notching
j. Total power factor
IV. IEEE Std 519, 2014 – Limits for Harmonic Distortion
a. Voltage distortion limits
b. Current distortion limits
c. IEEE 519 definitions
d. Voltage notching limits
Upon completion of this course, participants should have a meaningful understanding of harmonic voltage and current distortion, the impact that harmonics can have on electric power systems, the typical causes and methods to avoid or minimize harmonics.
This course is applicable to electrical industry professionals serving either industrial or commercial environments. For maximum benefit of this course, participants should have an understanding of basic electrical principles such as Ohms law, power, electrical metering, motors, and general electrical equipment and systems and a working knowledge of basic algebra.
Save This Event
When & Where

Stoneridge Office Building (South)
W67 N222 Evergreen Blvd.
Suite 103
Cedarburg, WI 53012


Friday, April 26, 2019 from 8:00 AM to 12:00 PM (CDT)
Add to my calendar
Organizer
John Houdek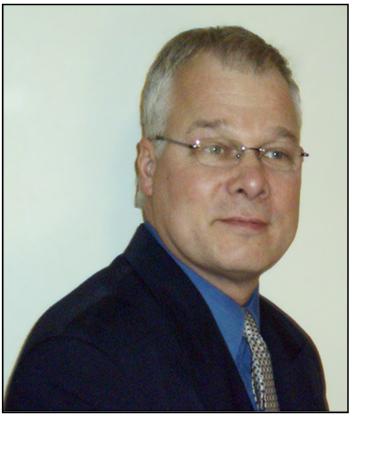 John Houdek is president and co-owner of Allied Industrial Marketing, Inc. (Cedarburg, WI, USA), a company that specializes in electrical power quality. John serves the power quality industry as an un-biased resource for a variety of power quality services including problem diagnosis, harmonic analysis, filter design, computer simulation, training and seminars as well as technical marketing support for key components used for the assembly of high performance power quality equipment.
Prior to forming Allied Industrial Marketing, John held senior management positions for two electrical power quality equipment manufacturers.
John earned an MBA from Keller Graduate School of Management and has a bachelor's degree in electrical engineering technology from MSOE, where he is also a part time lecturer.
John is an adjunct assistant professor at MSOE (Milwaukee School of Engineering) where he teaches a course in electrical power quality. 
He has presented power quality seminars and training programs throughout North America, Europe, Asia and South America and has authored many technical papers which have been published or presented throughout the world.
Allied Industrial Marketing, Inc.
Harmonic Analysis, Mangoldt Reactors, FRAKO Capacitors
W67 N222 Evergreen Blvd. # 209, Cedarburg, WI  53012
"Celebrating over 10 Years of Solving Power Quality Problems"